COSMIC WONDER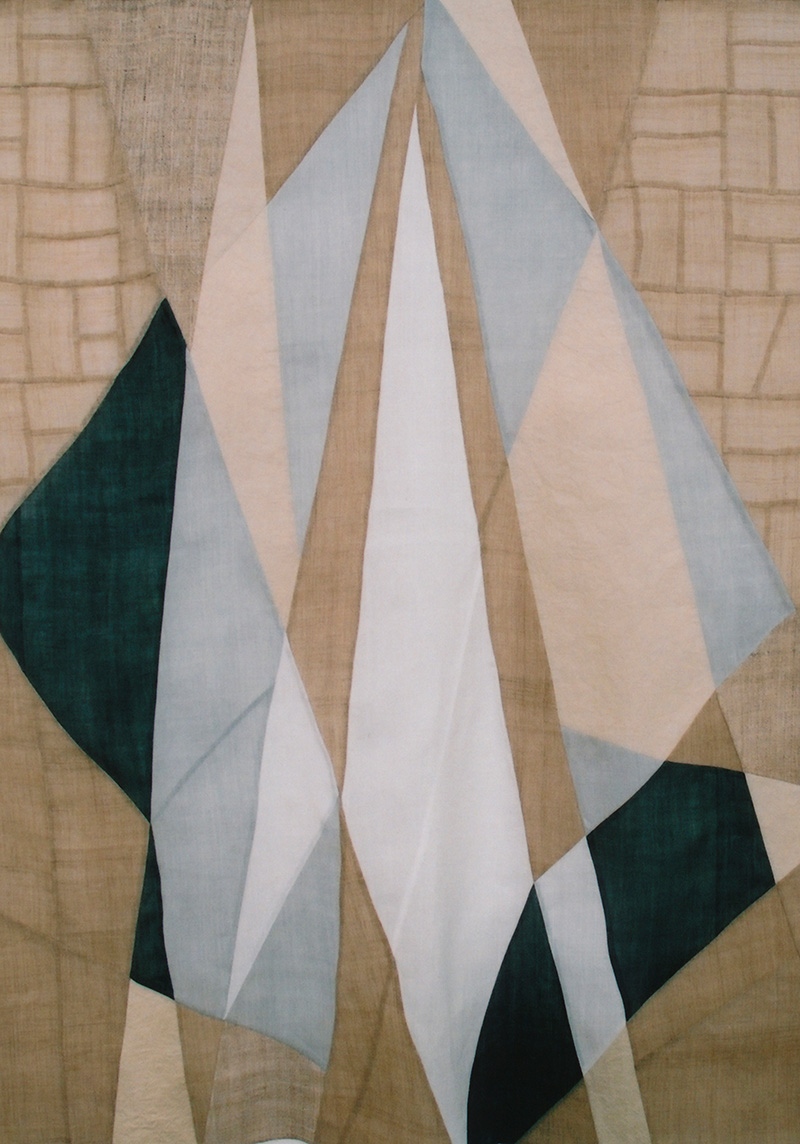 We will take a rest from the village work while the plum blossoms flower
The beauty and strength of the trees and plants as they mature towards harvest
Having finished our preparations, we decide to spend the winter in the house
Wrapped in white koromo – A visionary ancient mountain village life
Silk Kokei koromo, Haori for mountain hiking,
Linen koromo for winter and Sumi-dyed koromo, Feather koromo,
Kahdi hand-spun cotton is grape-dyed workwear
From mountain village life
Koromo emerge from Autumn to Winter
Release Cosmic Wonder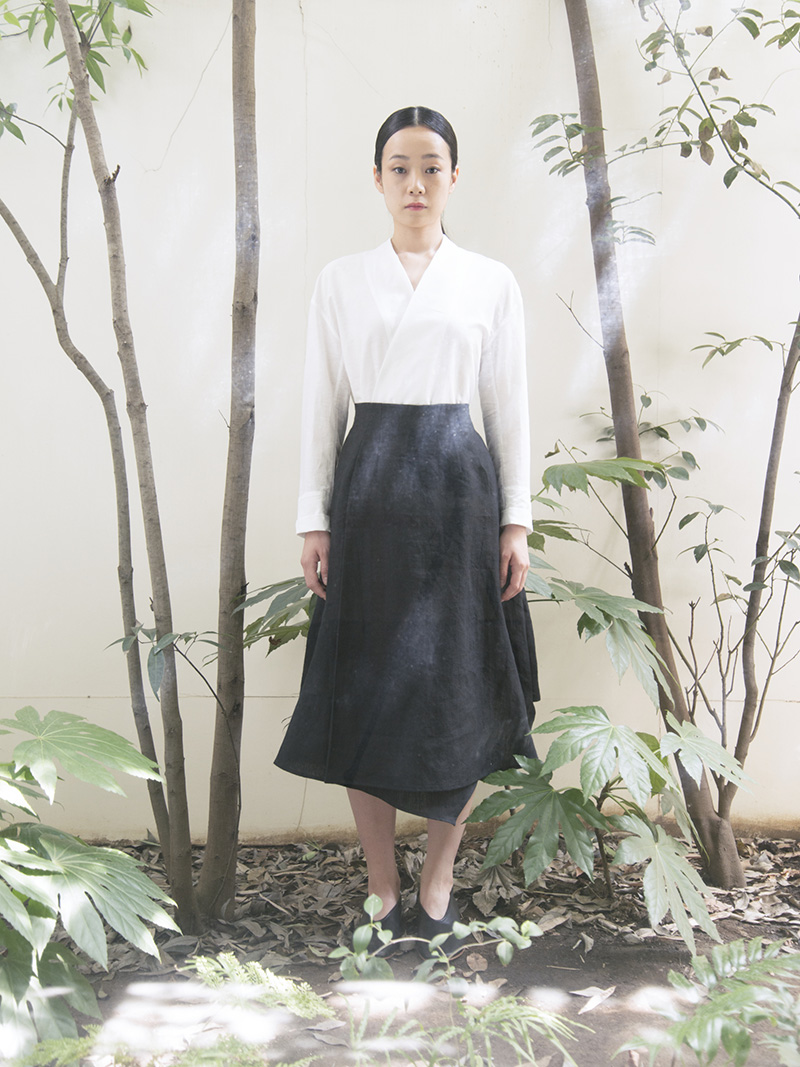 The collection is composed of exploration of various Japan and ancient national costume,
combining the construction of modern clothes "Yama-Nokoromo and Umi-Hagoromo".
The future and past give us their layers light.
Photography by Takashi Homma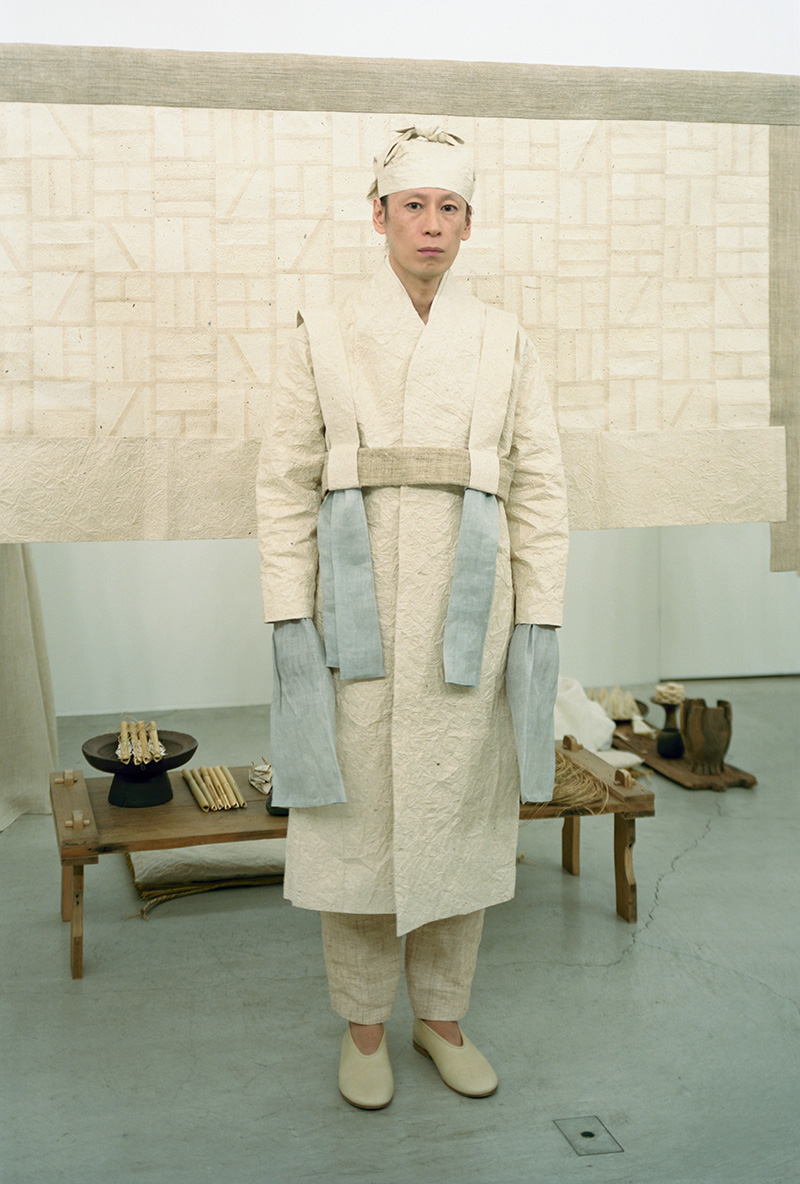 Photography by Takashi Homma
Beautiful palace that lies beyond the sea's horizon
The Urashima child sailed on a small boat into the waves
Lured to the heavenly palace of the dragon
He made a promise with the princess Otohime
And engaged in meditation to become a god
A piece of cloth that returns me to myself
—
We were pleasure to hold the 20th anniversary performance "Ryugu koromo Genshi-no-Nuno" at Center for COSMIC WONDER on March 19, 2017.
An atelier of Miyama was appeared for performance, Genshi-no-Nuno (Antique bast-fiber textiles, usually called primitive textiles), Washi (Japanese hand crafted paper), Koromo are composed of Natural material, "Noren" (Japanese curtain) and Craft tools.