COSMIC WONDER Official Site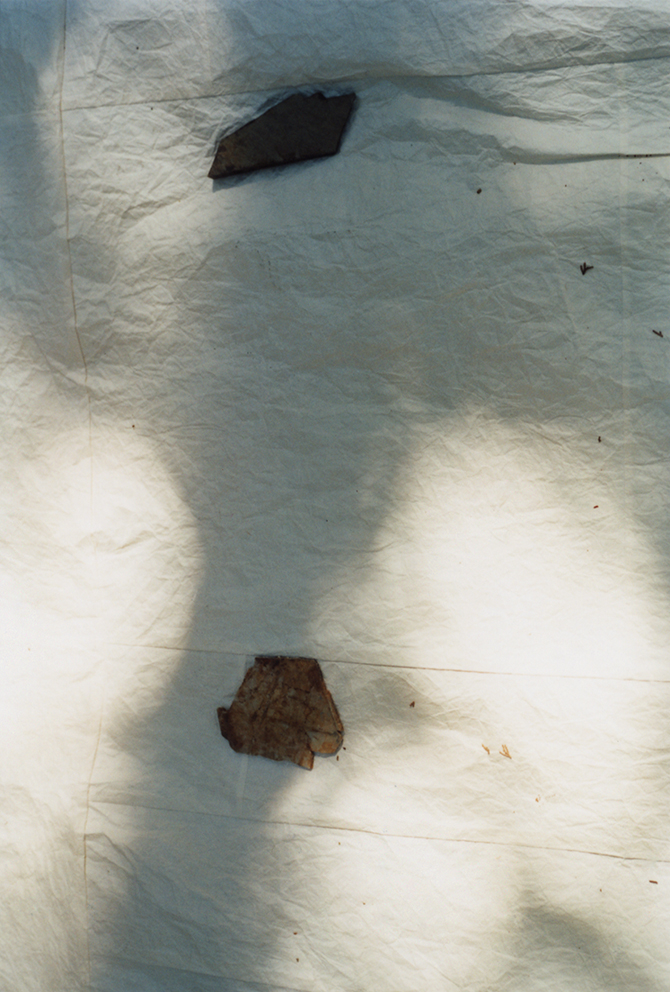 Photography by Yurie Nagashima
Under an April sky, the water ceremony Kamino-hikarino-awa was performed by Cosmic Wonder with Kogei Punks Sha.
Visitors were invited to drink the spring water welling up from the foot of the mountain.
Deep inside a forest of Japanese cedar, the story of a natural journey was told in words and quiet gestures.
Our thoughts were calmed by the rustling sounds of paper.
Mountaintops shimmered in bowls of water and wild sakura petals drifted down through the air.
COSMIC WONDER with Kogei Punks Sha
Exhibit "Kamino-hikarino-awa Water Ceremony"
Exhibition period: August 2 – September 6, 2015
*Closed every Wednesday (Temporary Closing August 13 (Thu.) and 14 (Fri.))
Place: Center for COSMIC WONDER
Hours: 11am – 19pm (Film will be screened from 4pm to 7pm everyday.)
Admission free
COSMIC WONDER
Kogei Punks Sha
Takaharu Maeda
Naoto Ishii
Masaru Kawai
Yurie Nagashima
Nobuhiro Shimura
Exhibition organized by Center for COSMIC WONDER
Under the auspices of gallery Hakuden
An art book "Kamino-hikarino-awa Water Ceremony " is being published on the occasion of the exhibition. This book includes Yurie Nagashima's photographs, Nobuhiro Shimura's film stills and a letterpress drawing by Kogei Punks Sha. A limited edition of 250 copies by Center for COSMIC WONDER | gallery Hakuden.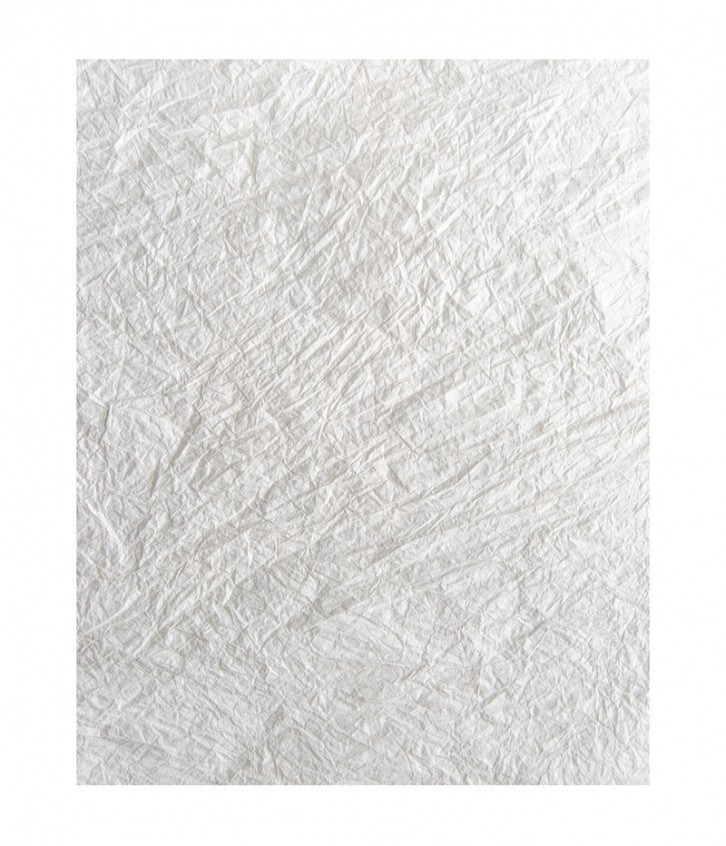 Takezaiku woven of nemagari-bamboo native to Togakushi in Nagano prefecture, Japan.
Made entirely by hand by a skilled artisan, beginning with the gathering of bamboos in Mt. Togakushi.
5-18-10 Minami-aoyama, Minato-ku, Tokyo
Open 11am – 7pm | Closed on Wednesdays
T. +81 (0)3 5774 6866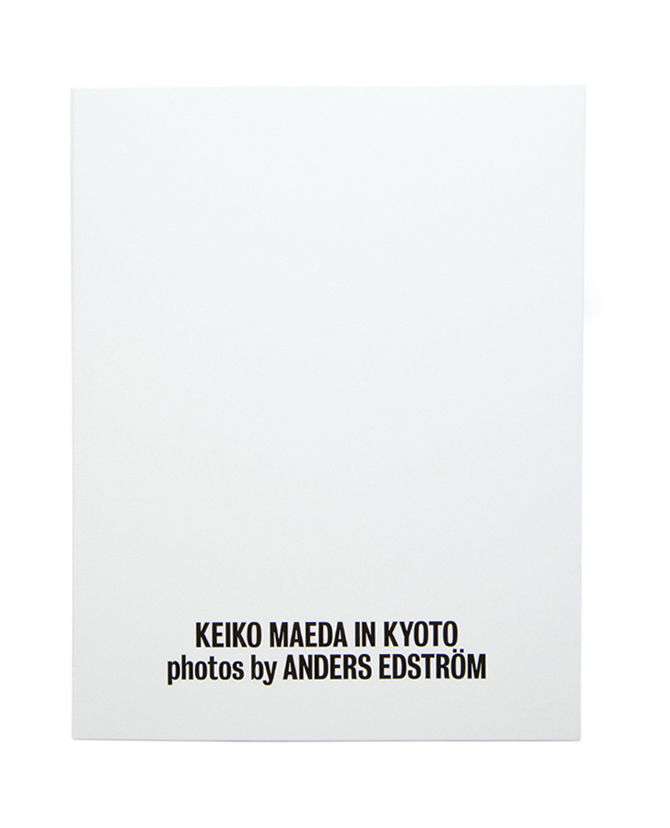 "The Solar Garden" was a Cosmic Wonder clothing project that ran from 2010 until 2014. The project was developed around the concept of harmonious coexistence with nature. These quiet portraits of a woman wearing Solar Garden clothing were taken in Kyoto, between 2011 and 2012, by Anders Edström.

As of 2014, Cosmic Wonder has taken another step in its evolution by exploring ways of circumventing existing manufacturing practices with alternative methods of production. Guided by the gentle light at the root of the universe, Cosmic Wonder extends its activities deeper into the roots of life.

This book includes an essay called "In Glass" by Japan-based critic and editor Cameron Allan McKean.


-
Published by The Spring Press, NYC
First Edition 500 copies
56 pages
40 color plates
21.6 cm x 27.9 cm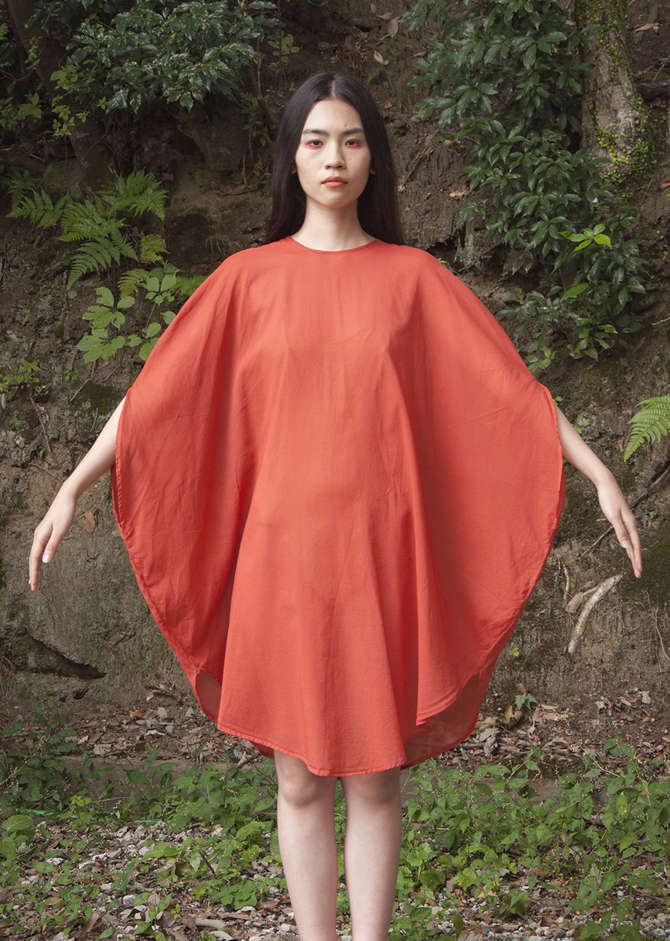 Circle – semitransparent organic cotton voile dress is now available on the online store. The red color comes from a lac herbal dye.
Latest Article "COSMIC WONDER Free Press"
http://www.cosmicwonder.com/freepress/1155/
Center for COSMIC WONDER
5-18-10 Minami-aoyama, Minato-ku, Tokyo
Open 11am – 7pm | Closed on Wednesdays
T. +81 (0)3 5774 6866
Center for COSMIC WONDER Online Store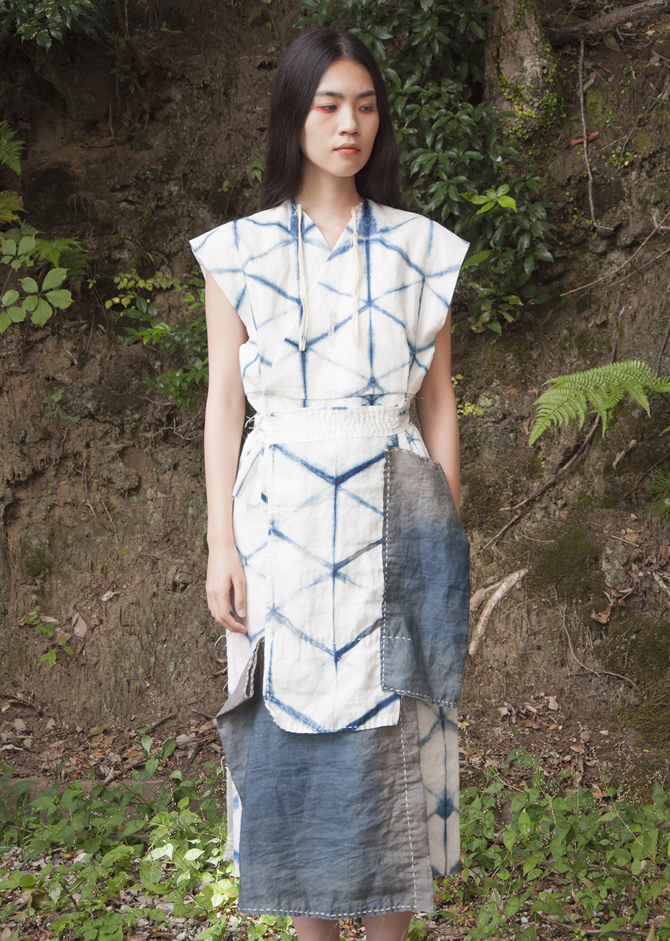 New items released.

Itajime and Fukuo-shibori dyeing collection made from hand-loomed choma fabric.
Itajime is a traditional Japanese dyeing method of making pattern by pressing cloth between wooden boards.

Center for COSMIC WONDER
5-18-10 Minami-aoyama, Minato-ku, Tokyo
Open 11am – 7pm | Closed on Wednesdays
T. +81 (0)3 5774 6866
Center for COSMIC WONDER Online Store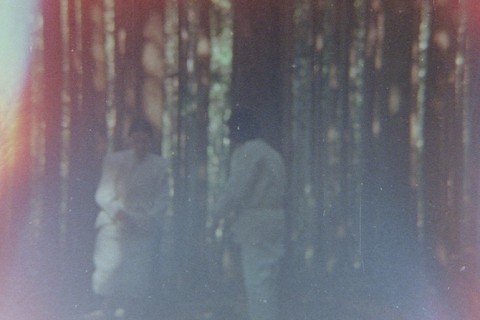 On that particular day when Yukinori Maeda had informed me about the ceremony, it had never occurred to me that I would be able to visit. There are no trains or buses leading to that place embedded deep in the mountains of Kyotanba. I was in Kyoto at the time on Monday, March 30th, when I was told that 'Kamino-hikarino-awa Water Ceremony,' was to take place in that setting as a creative gathering by Cosmic Wonder and 'Kogei Punks Sha' –an artistic unit by Yukinori Maeda and Sumiko Ishii whom presides over gallery Hakuden, a sanctuary of sorts for ceramics and handcraft. I had heard of t…[Read more]