COSMIC WONDER Official Site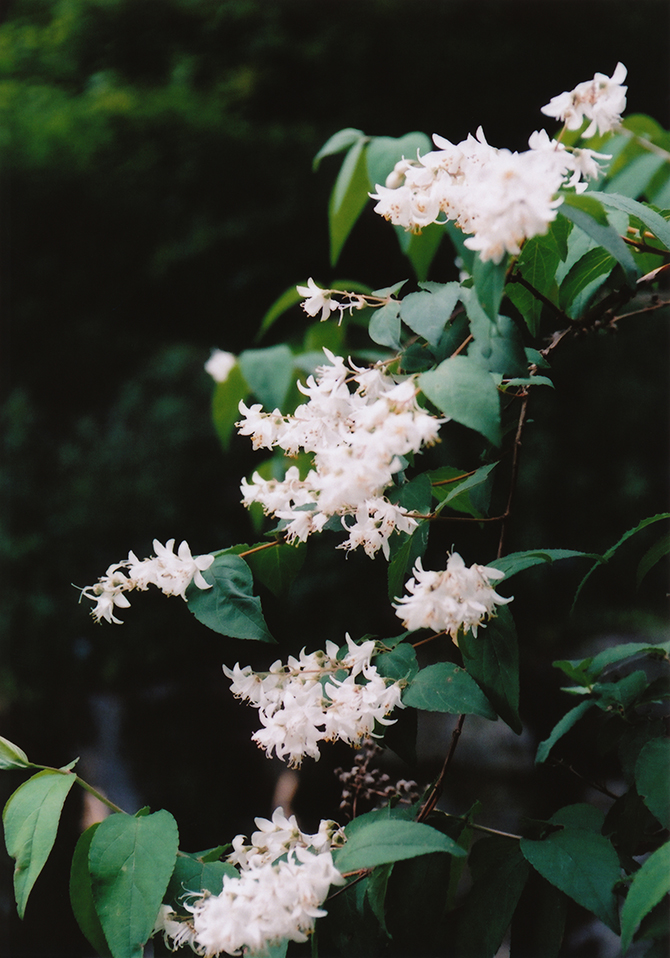 The trees are shining white, the light has become a beautiful season.
We really thank you for your patronage.
We will sell special price for 2018 Spring and Summer collection.
July 14 − July 31, 2018
Center for COSMIC WONDER Online Store
July 17 / 12PM − July 31 / 12PM, 2018
The new issue "here and there"of personal journal will be announced "here and there vol.13 HYACINTH REVOLUTION" by editor Nakako Hayashi.
The cover of new issue is photographed by artist Elena Tutatchikova. A installation for cover from artist Masaho Anotani and Contemporary artist・Founder of Cosmic Wonder Yukinori Maeda.
In commemoration of the release, we will present poster installation by Kazunari Hattori, who is an art direction from the first issue.
We will hand a special poster towards the purchase with the new issue.
The poster installation until Sunday, July 29.
Planning and editing: Nakako Hayashi
Art direction: Kazunari Hattori
Translation: Kenichi Eguchi
Type: 210mm × 297mm
Page: 80P
Price: 1800yen + tax
Publisher: Nieves / Benjamin Sommerhalder
Date:
July 13 − July 29, 2018
Place:
5-18-10 Minami-aoyama, Minato-ku, Tokyo
T. +81 (0)3 5774 6866
Open 11am – 7pm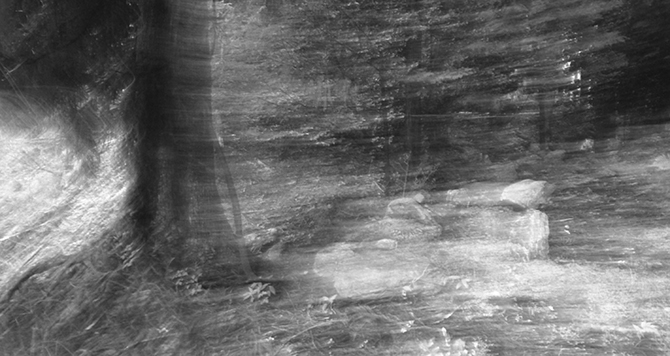 It appears from 4pm on June 30, 2018.
−
June 30 − July 28, 2018
6-5-24 3F, Roppongi, Minato-ku, Tokyo
Gallery hours: 11:00 − 19:00 
*Closed on Sunday, Monday and National Holidays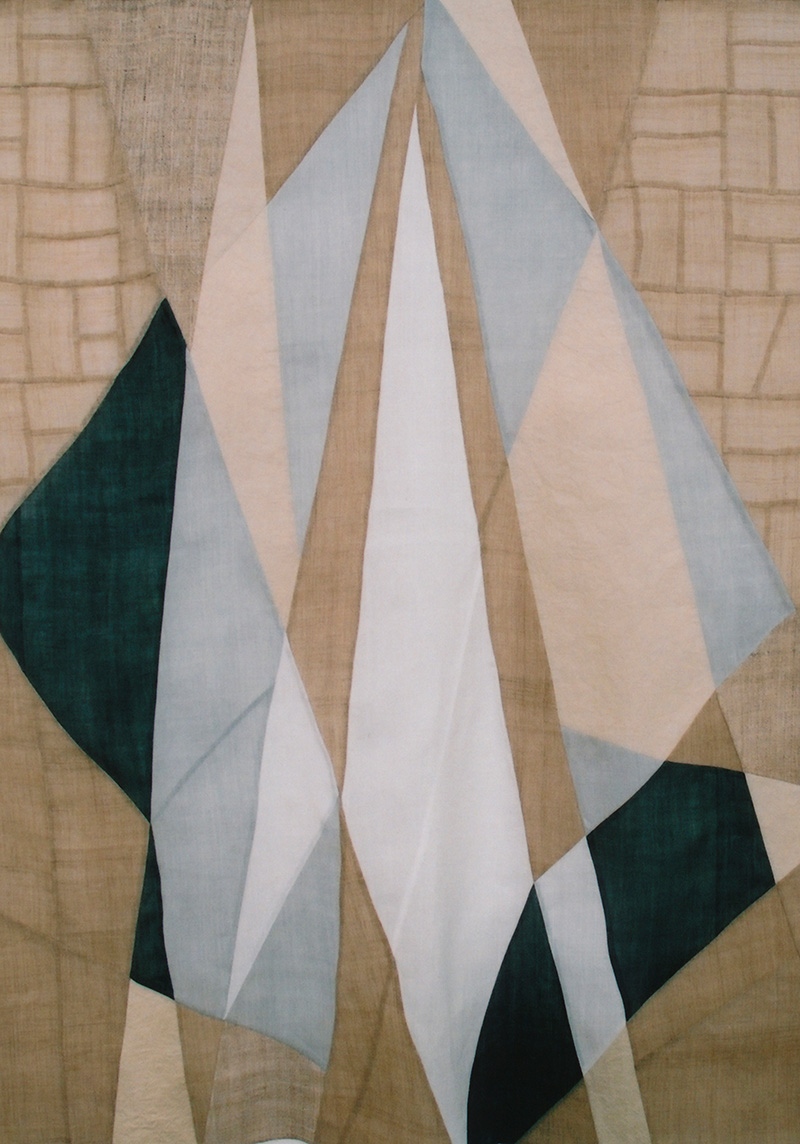 We will take a rest from the village work while the plum blossoms flower
The beauty and strength of the trees and plants as they mature towards harvest
Having finished our preparations, we decide to spend the winter in the house
Wrapped in white koromo – A visionary ancient mountain village life
Silk Kokei koromo, Haori for mountain hiking,
Linen koromo for winter and Sumi-dyed koromo, Feather koromo,
Kahdi hand-spun cotton is grape-dyed workwear
From mountain village life
Koromo emerge from Autumn to Winter
Release Cosmic Wonder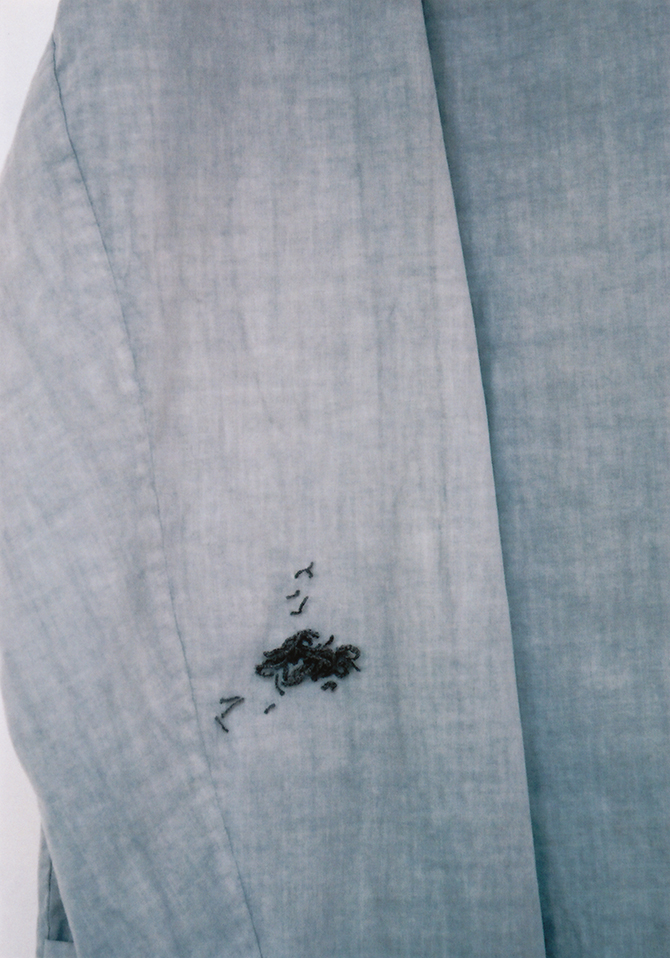 Kaoru Yokoo repaired the clothes of Cosmic Wonder's "A Organic Universe 2018 Spring Summer" arrived, We will start selling on Saturday, June 16.
Cosmic Wonder's clothing which has dyed natural materials occasionally some things that can not be handed over due to color spots and fabric cracks.
Kaoru Yokoo will perform art handwork such as embroidery and knitting to breathe new breath to them.
*It will end as soon as it is sold out.
*We will sell for 6 styles only from June 16 on our online store.
−
Kaoru Yokoo
1979 Born in Tokyo.
Active mainly on rectification by handwork such as embroidery or the crochet.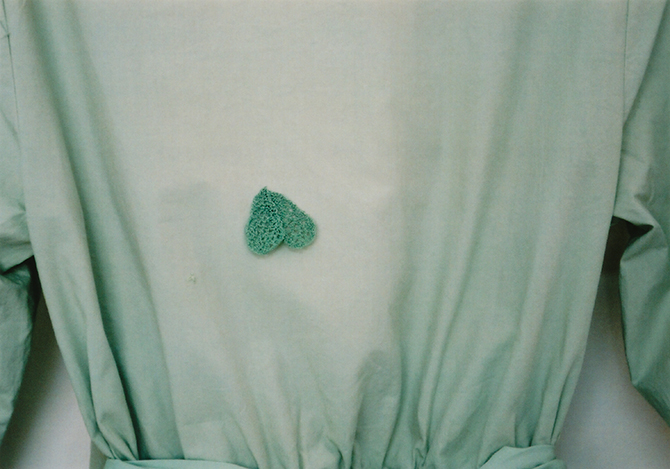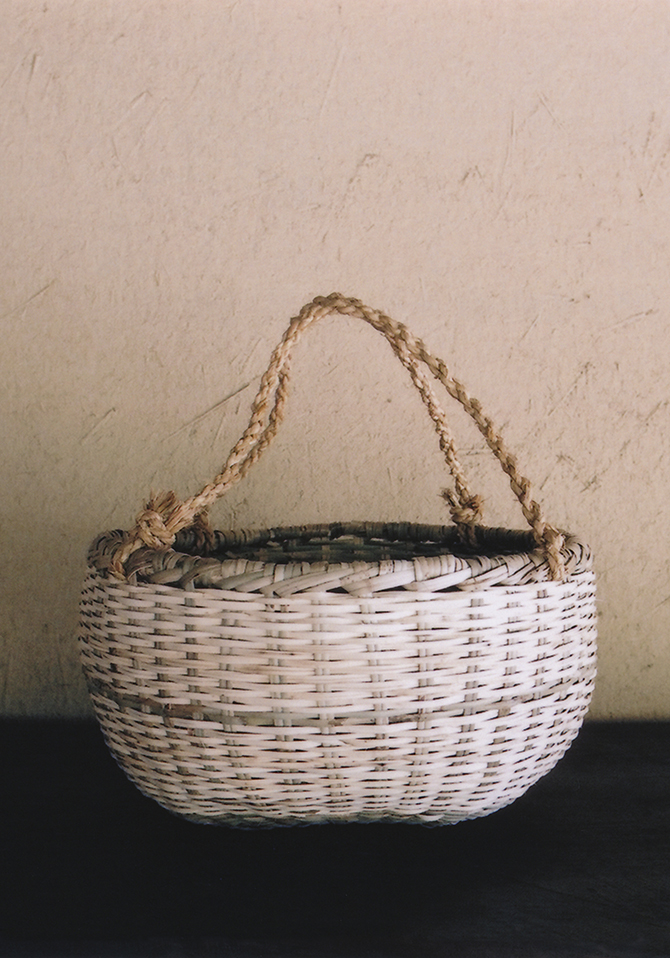 Japanese handicrafts made with natural raw materials embody our appreciation, awe and respect for nature. 
They also reflect the traditional Japanese satoyama lifestyle in which people live in harmony with nature. (A satoyama is a farming community (sato) on the border of a forest (yama). 
The forest is sustainably managed by sato residents as a living resource.)
In satoyama living, the art of handcrafting passes along from generation to generation, producing practical and useful objects that provide insights into a life lived close to nature. 
For this exhibition, we sourced handcrafted baskets by visiting craftspeople throughout Japan, from the Akita region in the north to Okinawa in the south. 
The rustic beauty of each work is unique and representative of the region where it is crafted.
−
Akebi vine circular basket, flat-bottomed basket and basket, Akita Prefecture
Itaya kaede (maple) basket, Akita Prefecture
Wild grapevine basket and document tray, Akita Prefecture
Japanese wingnut tree large basket, document tray and accessories tray, Akita Prefecture
Shinodake and moutain cherry tree basket, Miyagi Prefecture
Japanese bird cherry palm winnow, Niigata Prefecture
Keyaki basket, bathroom basket, Niigata Prefecture
Wild grapevine whetstone basket, Niigata Prefecture
Walnut tree basket, Niigata Prefecture
Akebi vine waisted basket,  Niigata Prefecture
Madake fugo, Biwa basket, herb-gathering basket, large basket and bathroom basket, Chiba Prefecture
Medake palm, Chiba Prefecture
Nemagaridake apple basket and vegetable basket, Nagano Prefecture
Hanon bamboo clothes basket and shopping basket, Nagasaki Prefecture
Madake drawing rice basket, Kumamoto Prefecture
Kinchiku and mountain cherry tree winnow, Kagoshima Prefecture
Hedge bamboosa basket, Okinawa Prefecture
Toutsurumodoki harvest basket, Okinawa Prefecture
Shell ginger rope shoulder basket, Okinawa Prefecture
Lamie rope basket, Okinawa Prefecture
etc.
−
Exhibition period:
May 19 − June 3, 2018
Place:
5-18-10 Minami-aoyama, Minato-ku, Tokyo
T. +81 (0)3 5774 6866
Open 11am – 7pm
Special event:
To commemorate the opening of the exhibition, Mr. Shinichi Nakagawara will give a demonstration of traditional Akebi vine basketwork on the 19th and 20th of May.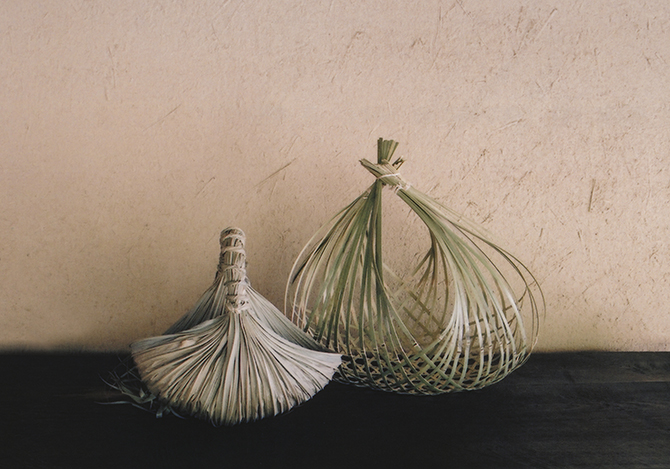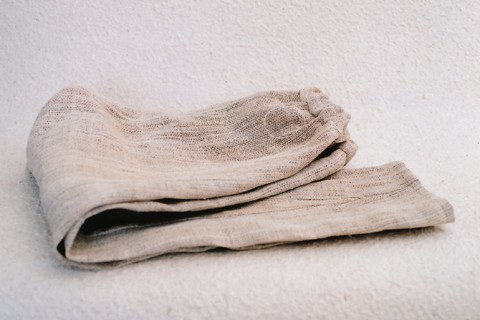 Tattsuke for Toru Inomoto made with Wisteria woven by Tame Mitsuno When I opened the front door feeling its damp moisture on my hand, I momentarily found myself dizzy and blinded by the darkness of the earthen floor in contrast to the brightness of the outside. "Who's visiting on this snowy day?" "It's Inomoto from the museum." "Ah, it's the young fellow from the museum again." Lit by the light of the hearth, the curled up figure that had just spoken appeared from behind the shoji screen stained in soot. Sat at the edge of the hearth with her legs stretched out, she hooks the fib…[Read more]