COSMIC WONDER
TENJIKU LIGHT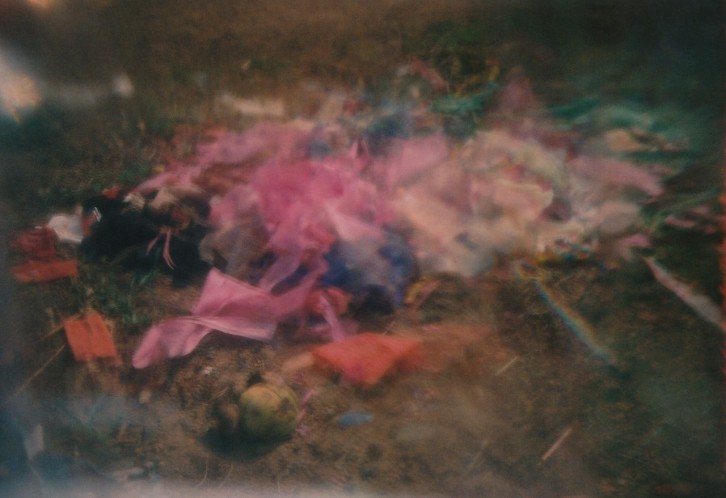 In a tranquil place set into the mountains, vibrant plants cluster around a clear stream.
It slips down from its spring, glistening, and enters a large building where it seems to disappear.
The building is an organic curve that arches out of the ground from a mixture of soil and boulders.
In some places, the crystalline walls become silver and pink-violet.
The gentle forest light passes through them like a mist.
The roof is a patchwork of stone and soil and thatch, glinting with flashes of jade.
There are several people inside and in the garden.
They are talking and working and wearing beautiful clothes.
The space is decorated with old wooden carvings and excavated earthenware collected from here and there.
This place suggests a life that ends in a bloom of color.
Art Direction: COSMIC WONDER
Photography: Ai Nakagawa
Hair and Makeup: Akiko Gamou
Model: Aiko Koike, Kanae Matsushita, Masaho Anotani, Yotaro Kachi
Cover Photograph: Yukinori Maeda