COSMIC WONDER
Light Dream
Flower of Life Sashiko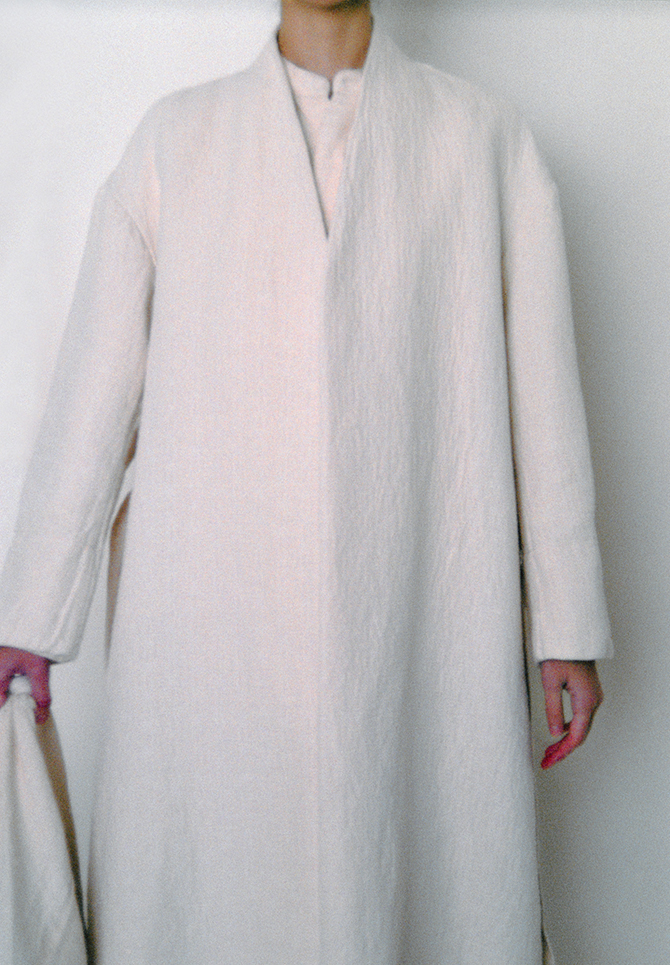 Flower of Life pattern express the light the infinite universe, Sashiko weaving is a cross weaving of hemp and organic cotton.
This collection includes haori coat with three-dimensional sleeves and tattuke(Japanese workwear), shirt with gathered necklines, shirt wrapped dress, night dress and tsunobukuro from old japanese harvest bag shapes. Colors are washed-out Natural, Sumi-ink dyeing, Earth soil is produced by mud dyeing in Amami Oshima.