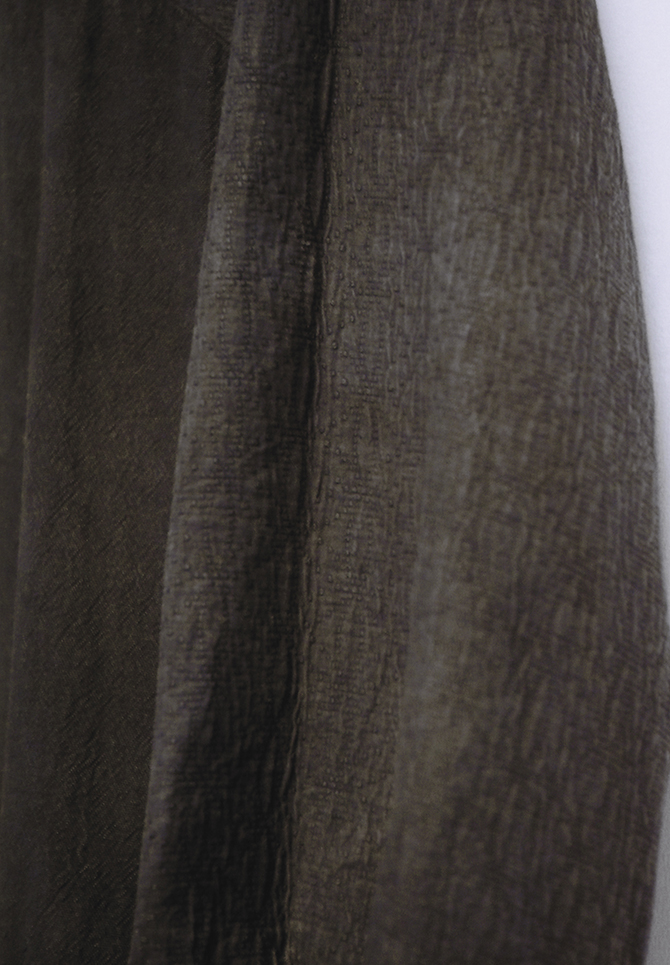 Ancient colored earthen clothes dyed in mud by Flower of life's Sashiko weaving
According to the dedication book of Nara's Todaiji and Shosoin Temple, a brown pongee was presented to the temple from the 'South Island', referring to the Amami archipelago. This was in the Nara period, roughly thirteen hundred years ago. The Amami Oshima pongee represents a significant development in the ancient dyeing process. It is dyed with the juice of a ten to thirty year-old hawthorn tree (sharin-bai) native to the islands. The dyeing process is repeated over and again in a mud field with particularly high levels of iron that formed one and a half million years ago. The subtle colors derived from mud dyeing are sublime gifts from the heart of mother earth.
We are pleased to present "The Ancient Colors of the Earth – Earthen Clothes" . Cosmic Wonder's mud-dyed clothes emanate from the richness of the soil and the ancient colors of the earth.
Period:
October 3 − October 18, 2020
5-18-10 Minami-aoyama, Minato-ku, Tokyo
T. +81 (0)3 5774 6866
Open 12am – 7pm
*Temporary Closed: October 2