COSMIC WONDER
Light dream
Kempi melton and Brushed wool garments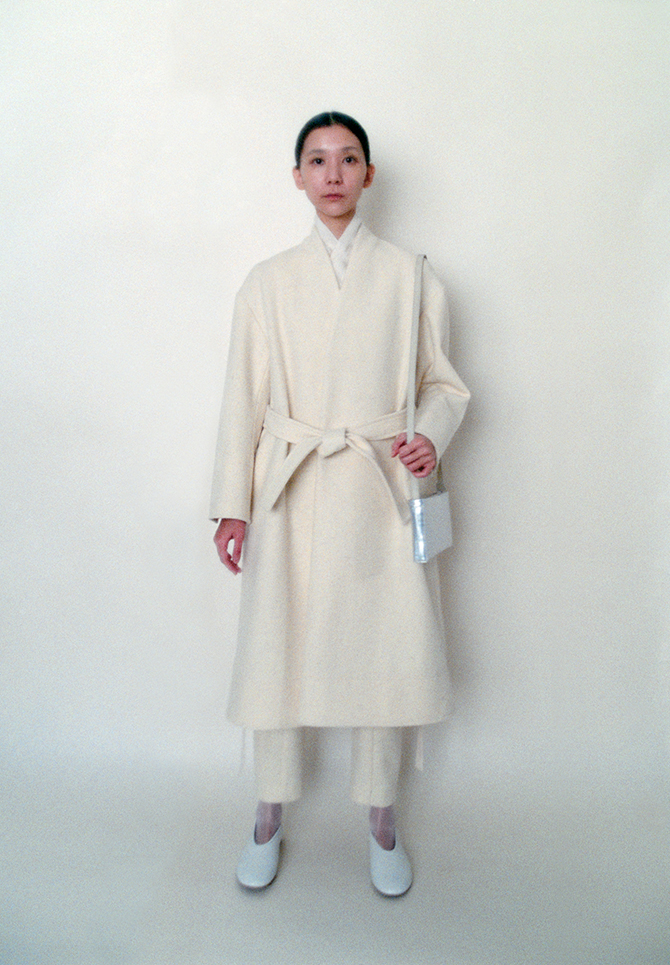 We are pleased to present Kempi Melton and Brushed  wool garments at Center for COSMIC WONDER on Saturday, October 2.
A melton woven coat made of English wool mixed with Kempi, a wild wool quality, and folk pants for work wear. The thick melton fabric will conform to the body and take shape as it is worn. Folk down vest made of warm, brushed wool with an excellent feel against the skin. The golden ratio of 90% down and 10% feathers provides a high quality down filling that is both soft and warm enough to keep the wearer warm. Please take a look at these garments, which are the result of a dream and reality overlapping and transcending dimensions.
We are looking forward to your visit.
Top: Melton haori coat and folk pants for work
Bottom: Folk down vest like an old Korean haori