COSMIC WONDER
A dream vision of mountain village life
Knit Collection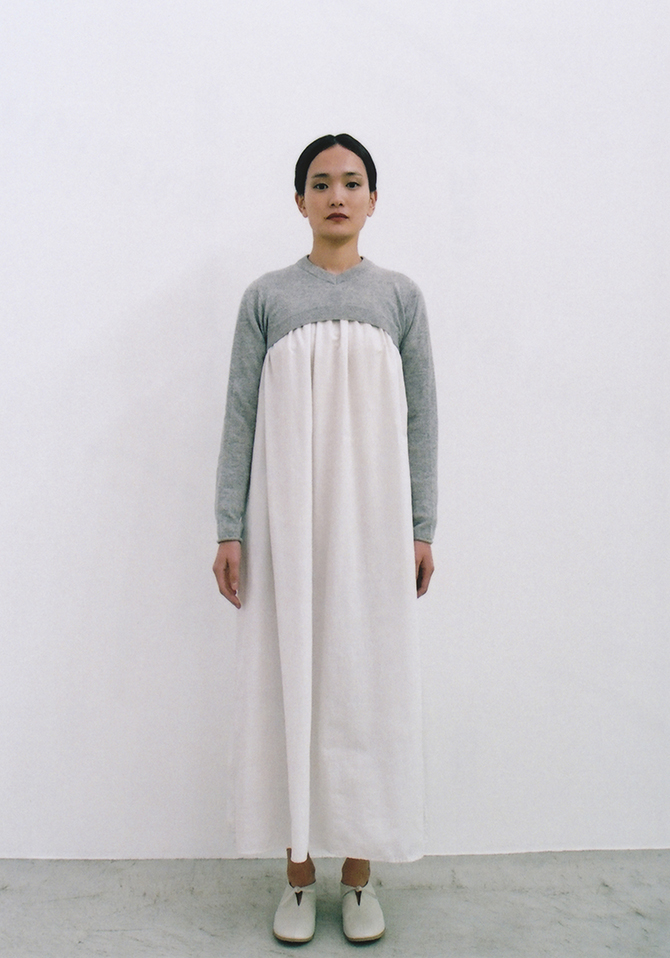 Cashmere knit v-necked accessary parts, Khadi fork dress
Knit Collection for warmth of winter days.
Cashmere knit v-necked sphere sweater, sphere dress, v-necked accessary parts and turtleneck accessary parts.
Iceland wool knit big collar cardigan and apron dress.
Tasmanian wool knit sweater, sphere dress, pants and blanket. 
A gift from loveable products that live in a natural environment, Wrapped in full warmth, Knit collection of all will be available at Center for COSMIC WONDER.
5-18-10 Minami-aoyama, Minato-ku, Tokyo
T. +81 (0)3 5774 6866
Open 11am – 7pm
*Closed: December 5
Center for COSMIC WONDER Online Store