COSMIC WONDER
A dream vision of mountain village life Organic cotton collection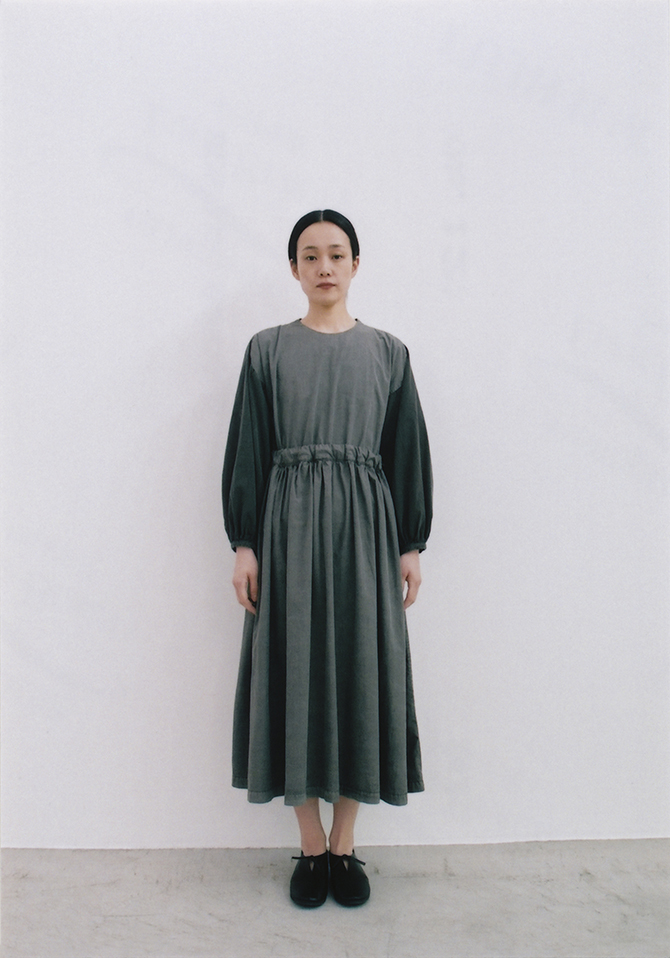 Sumi-dyed gray organic cotton crew neck waist-gathered dress
Organic cotton collection will be available at Center for COSMIC WONDER from September 1, Online Store from September 4.
Sumi-dyed gray, Red grapes herbal dyed pink, precious Ryukyu indigo grown on Okinawa island etc.
Organic cotton collection of beautiful colors.
Basic wrapped dress and wrapped pants, Sphere dress, Box tack gather dress with cape, Crew neck waist-gathered dress,
Overlapped collar long sleeves pullover, Long-sleeved shirt dress etc.
"A dream vision of mountain village life"'s collection symbolized items will be available.
5-18-10 Minami-aoyama, Minato-ku, Tokyo
T. +81 (0)3 5774 6866
Open 11am – 7pm
*Closed: September 5, September 10 − 14
Center for COSMIC WONDER Online Store