Harmonic Meditation
Arts and Crafts
vol.2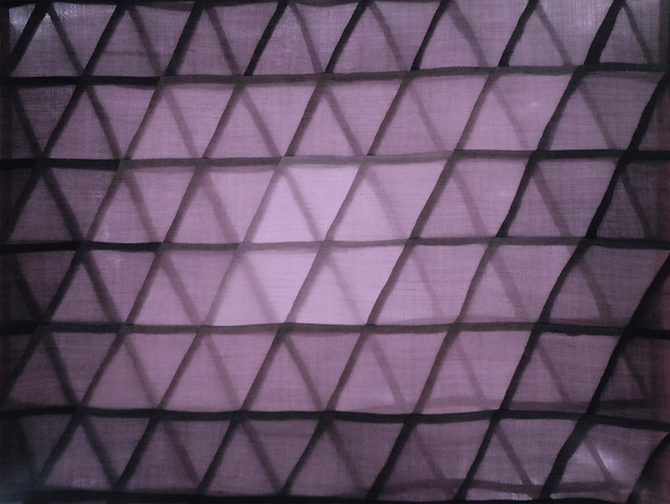 Looking at this lyre, I am reminded of the German thinker Rudolf Steiner and his interest in the lyre as a tool for healing. I was once fascinated by Rudolf Steiner's anthroposophy and in order to learn more about it I got to know the late Ryuhan Nishikawa, who was of Japan's leading experts on Steiner. A theological researcher and teacher, he worked on many translations of Steiner's books. On two occasions I asked Nishikawa to contribute a text to accompany my artwork. He always hoped that the Earth would evolve in a good direction. His last blog post started with this: "In the spring of 2011, if I could pray to avert the Fukushima disaster in exchange for my life, I would accept my heart failure." Nishikawa loved sweets and had a big body but it was full of kindness. I remember a time in the heat of late autumn when I wanted to visit a coffee shop that was a little too far away. As we walked down the asphalt road I could see that Nishikawa was out of breath. There are two lyres at CATHERINA EMIW: a mother lyre and a baby lyre. Baby lyres are made from the hollowed out trees that are first used to create mother lyres. The lyre made by Mirai Matsumoto of CATHERINA EMIW is young and beautiful. The various medieval instruments from CATHERINA EMIW are all made from Japanese wood, despite being Western-style instruments. Surprisingly few of these instruments still exist, so they are reconstructed by referring to Renaissance paintings. They produce such rich timbres that transcend time and place.
When you meditate, it is very important to first purify the space. Purifying with sage or herbs is a good way to clean a room. If you want to clean up both the place and your energy, you need some spiritual movement as well. To this end, I appreciate the violet flame of love and purification by Ascended Master Saint Germain. When I imagine the violet flame of Saint Germain, I enter into a state of pure high waves. Chogappo's work, which is produced by Cosmic Wonder, is a hand-woven and hemp silk cloth that was woven in Korea and dyed with Bengala and logwood. The pieces of cloth are made into color gradations. When you see the work in natural light, it appears that there is a light purple hexagonal star in the middle of the work. With this I want to express Saint Germain's violet flame of love and purification.
When I said to Rie Suzuki of rinn to hitsuji that "I want the candle of an angel", she was surprised. Suzuki was also asked a few years ago to make a series of angel candles. Was it an angel's message?
She did not feel the right inspiration for many years to make the angel candles. It was finally a Jomon clay figurine that would be the model. The clay candles made of beeswax are very unique and charming, making them quite popular among Suzuki's works. It feels as though Suzuki has been surrounded by angels ever since I met her. Her candles are carefully created one by one, without using a mold. An angel appears only if you call it up with your heart. Her white angel candle will fill a space with beauty when the dancing angel is ignited.
Harmonic Meditation Arts and Crafts has brought together artists and friends who have met over the last few years. It may seem like a quiet or subdued collection but I think it is very beautiful. Beautiful works with spiritual qualities beyond what is visible, they will feed the heart and the memory of the soul. I think this will be what supports the future of arts and crafts. Many flowers are yet to open.
Sep 15, 2019
Yukinori Maeda