New Arrivals
COSMIC WONDER
North Village Light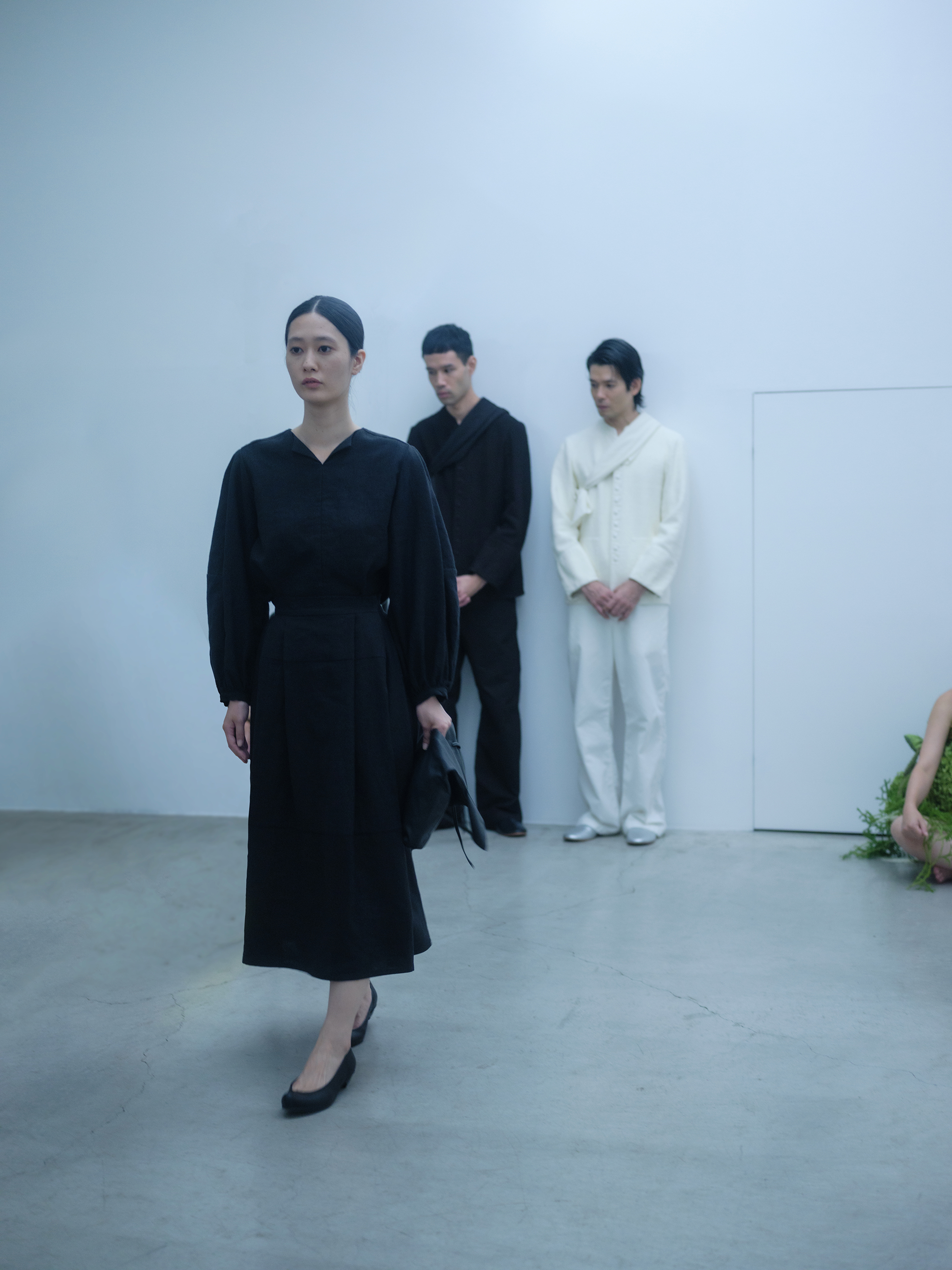 We are pleased to announce that early fall garments from the "North Village Light" collection will arrive at Center for COSMIC WONDER on on Saturday, August 19.
Light linen wool farmer shirts and skirts, folk pants, and geometric asymmetrical sleeveless dresses with large circle sequins. Linen wool sharkskin belted coat, haori jacket with tailored jacket turned inside out design, gathered shirt, and geometric sleeve bow tie dress with circle sequins. Classic cloak coat for walks in the woods and fields, made of precious Japanese Suffolk wool with a primitive texture of straw and grass remaining in the fabric.
Enjoy a beverage at the CW's Organic Tea Salon on Saturday, August 19 and Sunday, August 20.
We look forward to seeing you.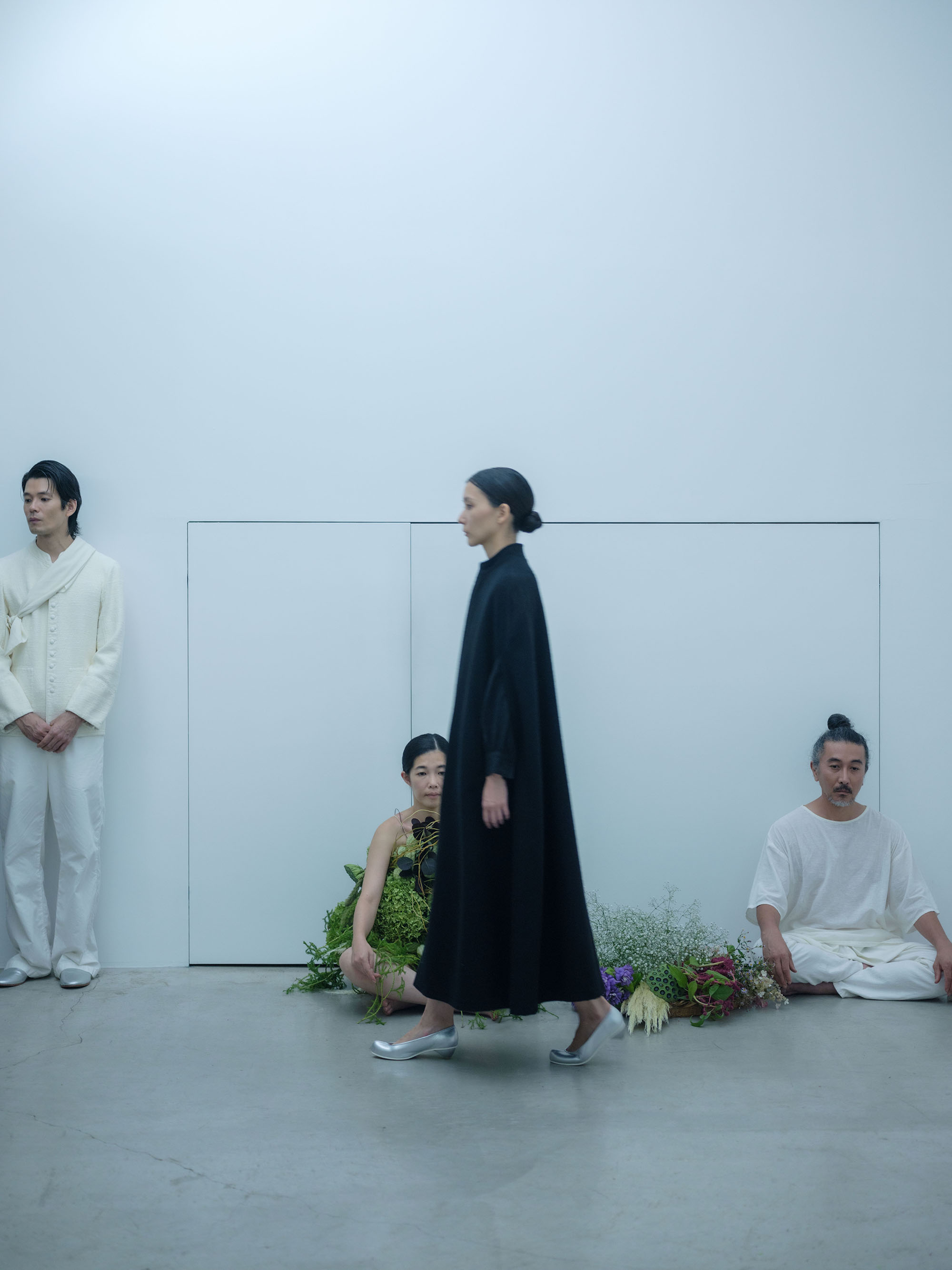 Photography by Takashi Homma
From top to bottom
Light linen wool farmers shirt and skirt, Japanese deerskin harvest clutch bag, Deerskin "koshin" folk pumps
Japanese suffolk melton cloak, High-count linen classic shirt, Silver "koshin" folk pumps