New arrival
COSMIC WONDER
Days of light
Jomon tanned and smoked leather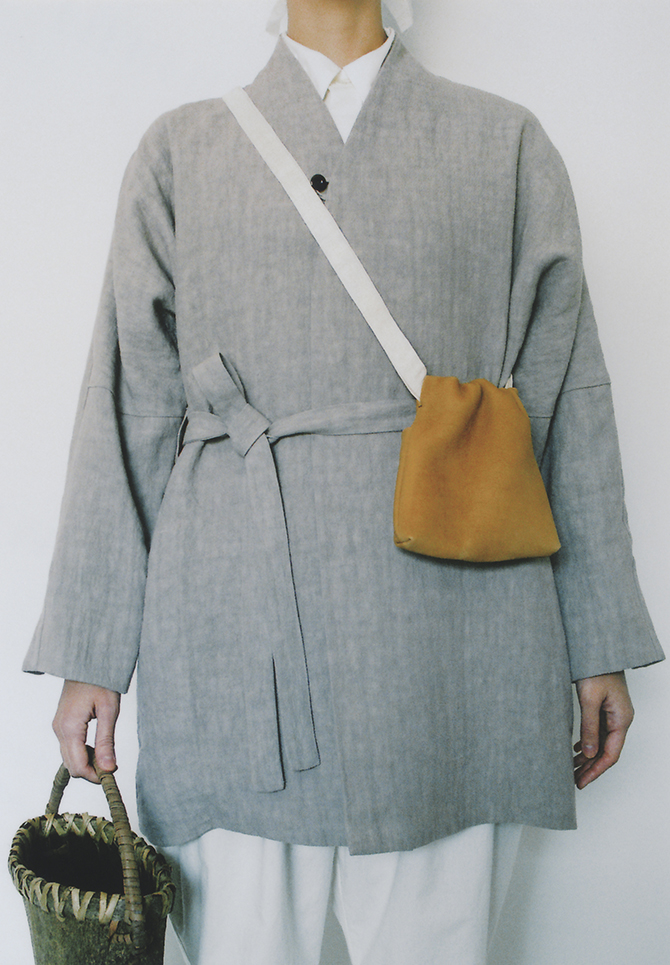 We are pleased to present the Jomon tanned and smoked leather from October 2 at Center for COSMIC WONDER and October 12 at online store. After the Jomon tanning process, pieces are finished with an ancient smoking technique. It has been used for over 1000 years, since well before the Asuka period. Highly mothproof and odor-resistant, it was used for high-grade armor. Interestingly, its unique scent has long been known to have an effect that stabilizes not only the human psyche but also the psyche of birds, animals and large fish. Kendo gloves, archery gloves, falconry and other protective gloves feature this special leather. Smoked leather is also used by Native American and European peoples. The classic style of smoked leather has evolved uniquely in Japan, Its high quality is unparalleled in the world.
Also available on the same day, Shoulder bag and wallet made of natural leather tanned with extract from bark of mimosa tree, Tasmanian wool at-home wear made of wool from organic environment surrounded by primeval forests.environment.