Kaoru Yokoo
The Awakening Universe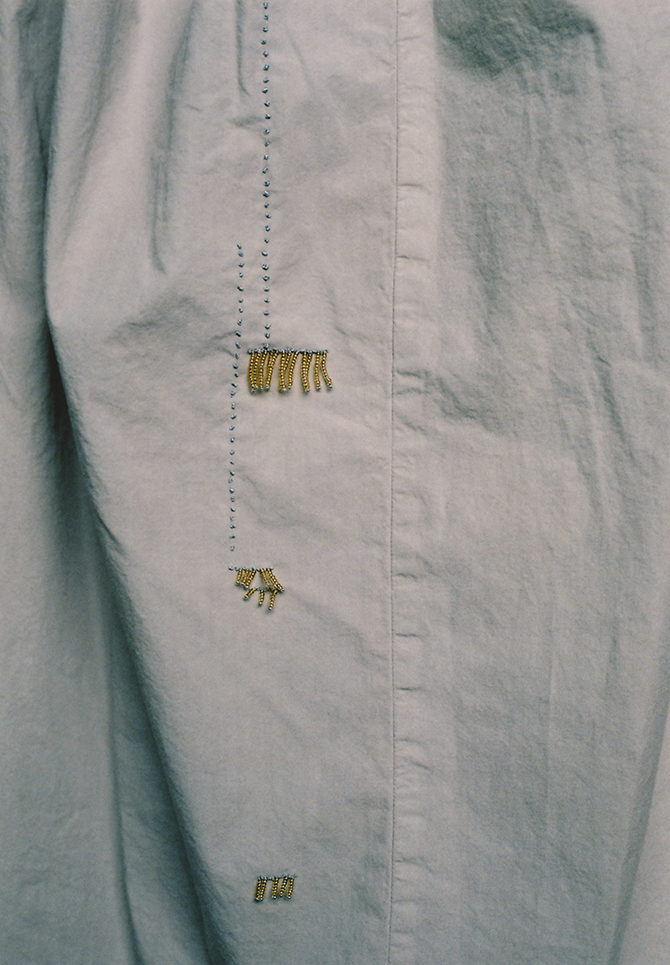 Sand-colored organic cotton wrapped dress repaired with bead
We are pleased to present repaired the clothes collection of Cosmic Wonder with Kaoru Yokoo "The Awakening Universe". From the Cosmic Wonder 2020 Fall / Winter collection "Spiritual Discourse", Yokoo will present the world of repairs with beautiful and harmonious humor.
Cosmic Wonder's clothing which has dyed natural materials occasionally some things that can not be sold due to color spots and fabric cracks. Kaoru Yokoo will perform art handwork such as embroidery and knitting to breathe new breath to them.
Center for COSMIC WONDER and Center for COSMIC WONDER Online Store will be available from October 10.
*It will end as soon as it is sold out.
Kaoru Yokoo
1979 Born in Tokyo.
Started from 2005, Active mainly on rectification by handwork such as embroidery or the crochet.
5-18-10 Minami-aoyama, Minato-ku, Tokyo
T. +81 (0)3 5774 6866
noon – 6pm
*Closed day: October 21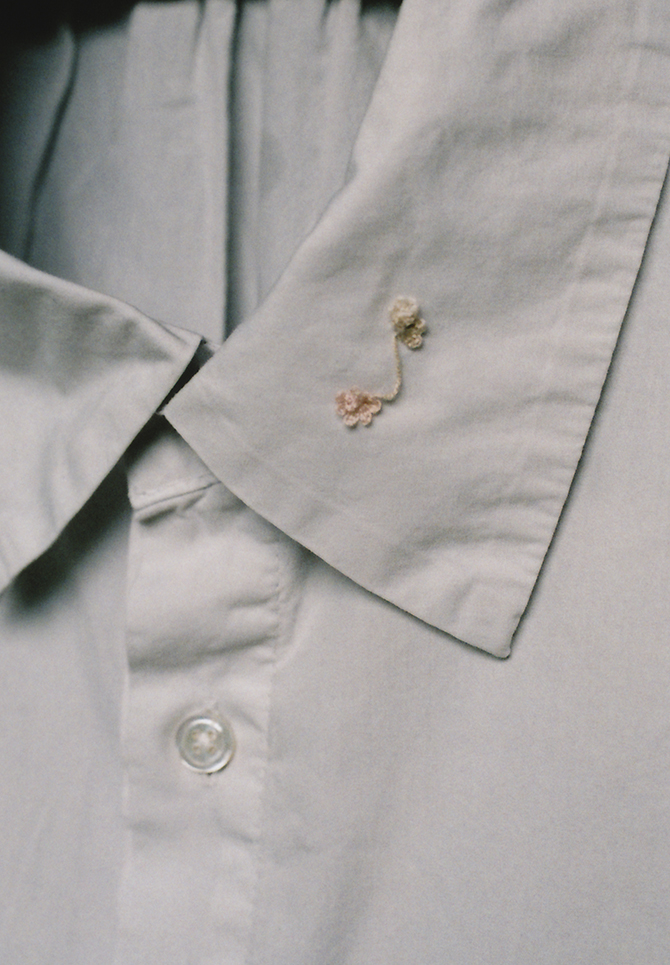 Light moon-colored organic cotton shirt repaired with florets embroidery