New Arrival Kaoru Yokoo The Awakening Universe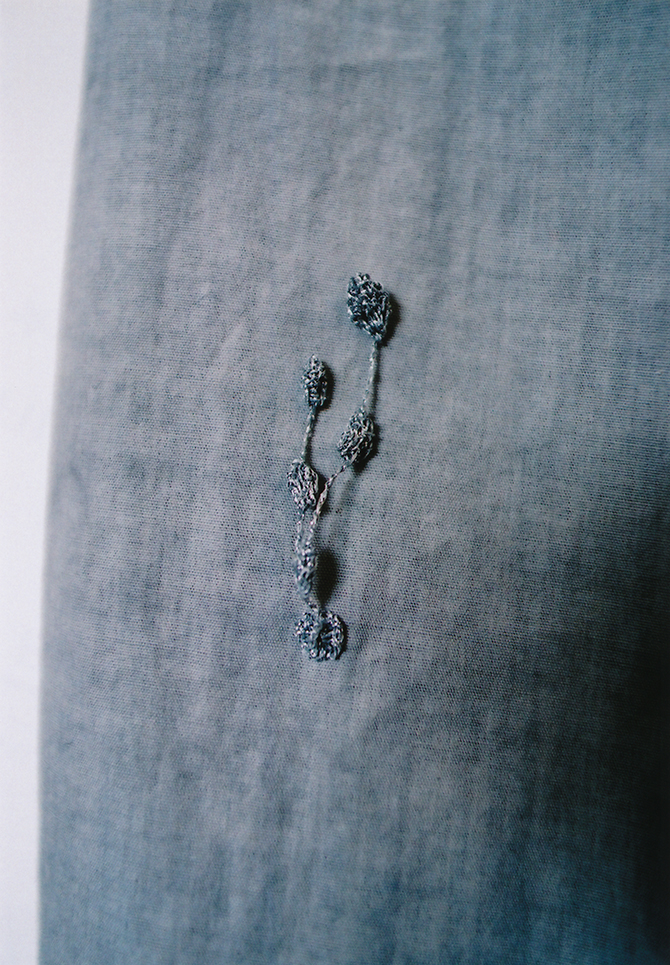 Sumi dyed Organic cotton overalls "Like horsetail stars in Miyama"
We are pleased to present repaired the clothes collection of Cosmic Wonder with Yokoo Kaoru "The Awakening Universe" at Center for COSMIC WONDER.
Cosmic Wonder's clothing which has dyed natural materials occasionally some things that can not be handed over due to color spots and fabric cracks.
Kaoru Yokoo will perform art handwork such as embroidery and knitting to breathe new breath to them.
Place:
5-18-10 Minami-aoyama, Minato-ku, Tokyo
T. +81 (0)3 5774 6866
Open 11am – 7pm
*Closed: May 1
"The Awakening Universe" collection will be available at Center for COSMIC WONDER and Online Store from April 27.
Kaoru Yokoo
1979 Born in Tokyo.
Active mainly on rectification by handwork such as embroidery or the crochet.