Kaoru Yokoo
A Organic Universe 2018 Spring Summer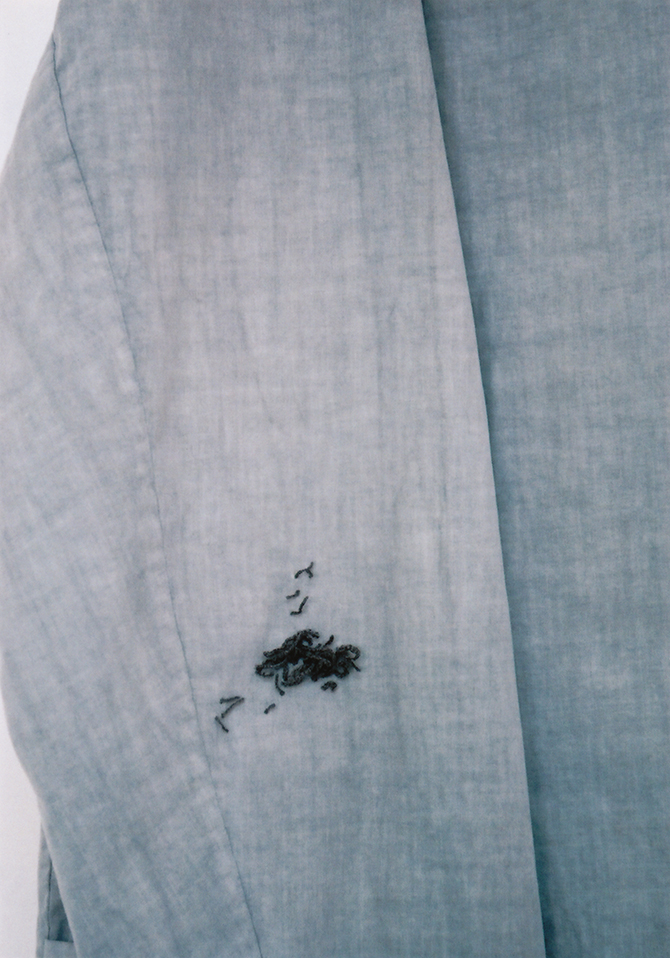 Kaoru Yokoo repaired the clothes of Cosmic Wonder's "A Organic Universe 2018 Spring Summer" arrived, We will start selling on Saturday, June 16.
Cosmic Wonder's clothing which has dyed natural materials occasionally some things that can not be handed over due to color spots and fabric cracks.
Kaoru Yokoo will perform art handwork such as embroidery and knitting to breathe new breath to them.
*It will end as soon as it is sold out.
*We will sell for 6 styles only from June 16 on our online store.
−
Kaoru Yokoo
1979 Born in Tokyo.
Active mainly on rectification by handwork such as embroidery or the crochet.