Saiki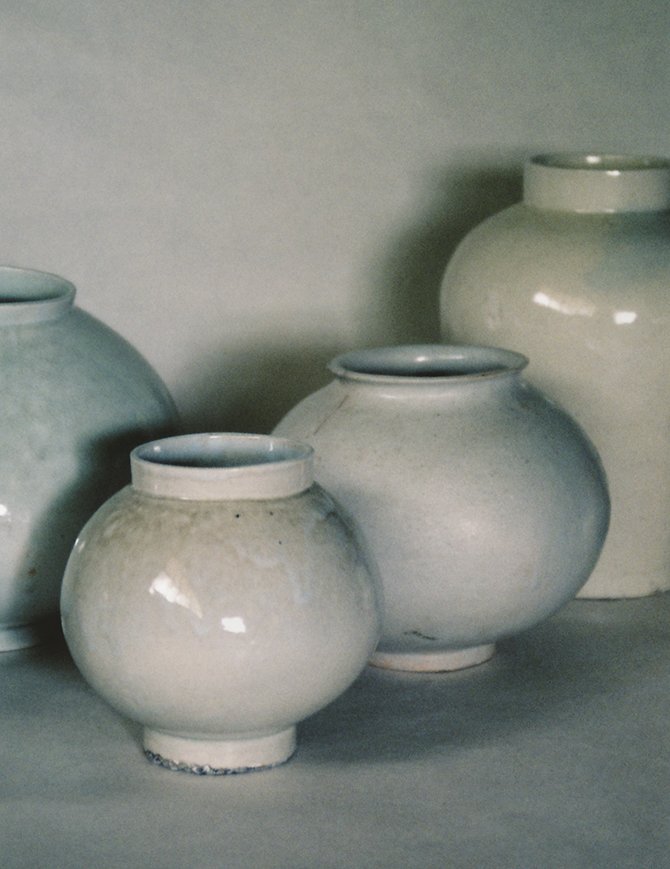 At the weekly "Asuka Bio-marche" in Asuka Village, Nara, you can find naturally-grown vegetables and rice, post-harvest treatment-free eggs, makomodake and mushrooms harvested in autumn, vegan burgers and smoothies, Indian home-cooking and "Indian pho" with gluten-free rice noodles, home-roasted organic coffee, and so much else. The stands of farmers and café owners are always crowded. I love to go to organic markets and always look for one when I travel. I feel enriched and energized when I see the fruits and vegetables of natural and organic cultivation, the daily careful work of the people who produce them, and the fruits of the unity of people and nature. Shigeo Tanaka and his partner Sachiko, who live and make pottery in Asuka Village, once took me to the Asuka Bio-marche. The lunch we had there, made with naturally grown vegetables and spices, was very tasty and delightful under a blue sky.
Next to Shigeo Tanaka's kiln in the mountains, there is a naturally cultivated field which he uses to prepare various vegetable dishes. His dishes and sweets, which have evolved in a unique way by combining the practices of natural food therapy, yin-yang layering, fermentation, and raw food, are wonderfully delicious and go beyond the boundaries of home cooking. After the meal, Shigeo-san makes us coffee from his own roast. There is a well in the kitchen from which he draws the water to boil. The thoughtful and detailed dishes and drinks are served on dishes made by Shigeo, who pursues invisible and spiritual movements.
I wondered at how much time and effort goes into these naturally-grown vegetables, how much power the carefully nurtured life has, and how much is condensed in the meals made from them. When we eat these precious things, we want to consume them with all our hearts and enjoy them. Many of the vessels that Shigeo makes are in the form of ritual vessels that are dedicated to the gods. I use these vessels daily at Ryugu. It is a pleasurable thing for me to serve food on vessels that express a kind of spiritual vibration. Created in the mountains with clay, fire and him, these are things that express the vitality of the spirit.
Aug 15, 2021
AAWAA