2022-10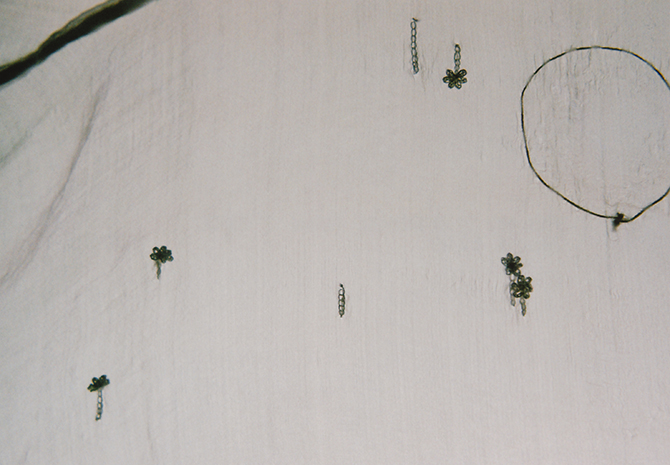 We are pleased to announce "The Awakening Universe",  a repair project by Kaoru Yokoo to Cosmic Wonder's garment at Center for COSMIC WONDER and Online store.
Yokoo's repairing will revive the garment from the 2022 collection "Light dream" as a unique and humorous garment. Our garments are dyed from natural materials and sometimes have color spots or rips in the fabric that make them unsalable. Yokoo uses these as motifs for embroidery, knitting, and other handiworks, and adds a new light to the garments. Please enjoy "The Awakening Universe" by Kaoru Yokoo, a unique creative and delicate techniques of repairing.
We look forward to your visit.
Kaoru Yokoo
1979 Born in Tokyo.
Started from 2005, Active mainly on rectification by handwork such as embroidery or the crochet.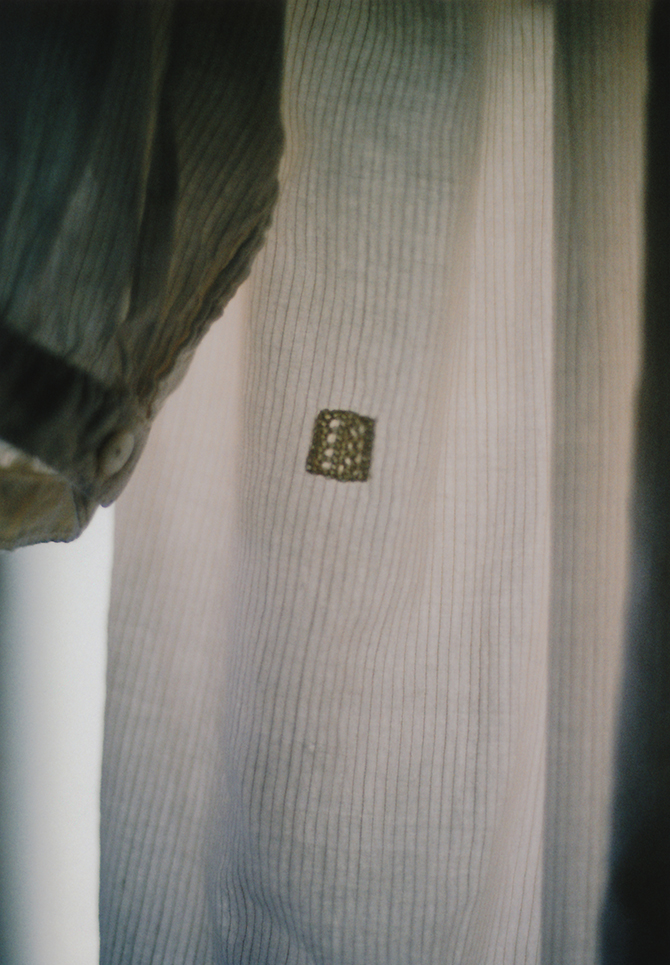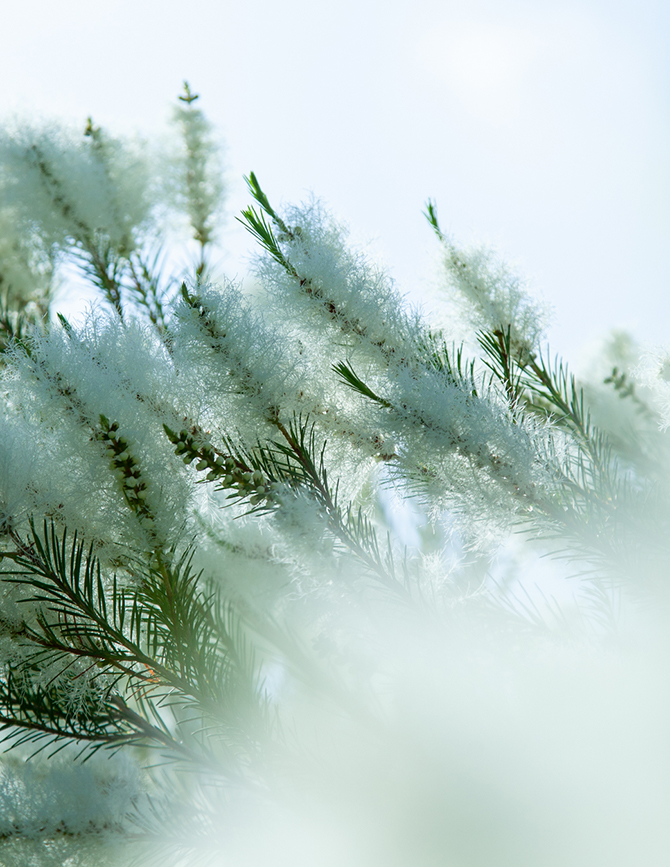 The flowers and grasses sway in the light and wind
The trees sing with the sounds of insects and birds
The waves sparkle and the sky rejoices
When we open our hearts
Plants will give us all the strength we need
We are pleased to present the exhibition "Wind for Mind: Plants for the Mind, Body and Spirit" at the Center for COSMIC WONDER.
"Wind for Mind" by Chinatsu Doi, is the blessing of the plants that connect us with nature. Awaji Island, where they are based, has the climate of the Seto Inland Sea with little rain and long days, which is ideal for growing herbs. The "Wind for Mind" field is located in a small mountainous area, surrounded by terraced rice paddies that have not been plowed for more than 10 years. There are no houses above the fields. The fields are ringed by trees that are the first to receive water from the mountains, and the plants are carefully nurtured through natural farming, listening carefully to the voices of the native plants. The gifts are created by the exchange between the plants and the 'wind in our hearts'. When we intuitively receive these gifts, they provide us with the infinite power we need. Autumn herb salts with rosemary and fennel flowers, seasonal jams, organic ginger chai syrup, white sage bundles, rose geranium distilled water, and more.
We look forward to welcoming you all.
Exhibition period:
October 14 – 15, 2022
*Artist will be present on October 14 and 15.
Venue:
5-18-10 Minami-aoyama, Minato-ku, Tokyo
T. +81 (0)3 5774 6866
Open noon – 6pm
Fragrance Workshop by Wind for Mind 
Plants are distilled in a small copper distiller to extract their fragrance. Using calendula flower soaked oil as a base, essential oils will be blended to make roll-ons. Let your quiet mind feel the fragrance released from a single drop and the pure presence in the plants.
Friday, October 14
12:30pm – 2:00pm
Saturday, October 15
12:30pm – 2:00pm
Reservation required / Number of seats: 8
13,000 JPY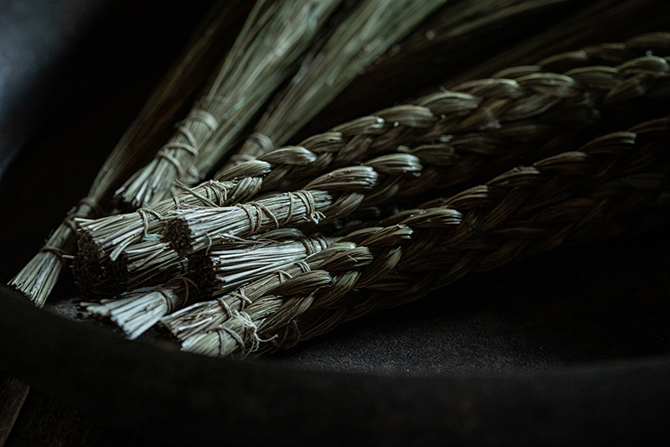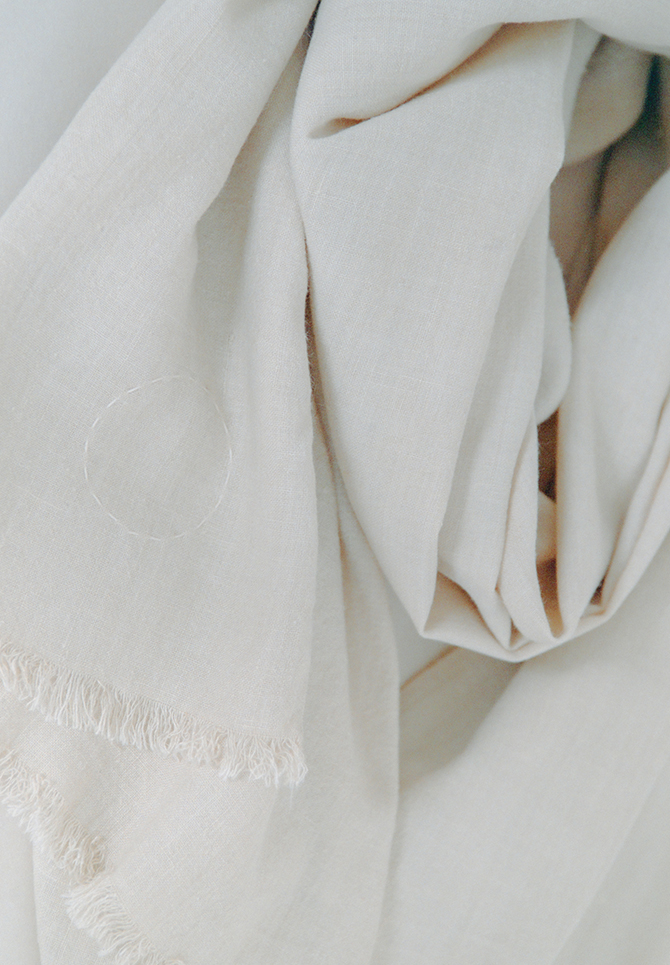 Sunlight overflows, stars shine brightly
My heart sways in the moonlight
You, my love, are full of light
In a beautiful and irreplaceable space
I trace the creation of light days
We are pleased to introduce COSMIC WONDER's artisanal home line "Ryugu" from Friday, October 14. Eri silk shawls made from Indian mountain cocoons to be enjoyed inside the house, Organic linen home accessories and nightwear, organic cotton pullovers and house caps, Room socks and hot water-bottle covers made of fine wool from Tasmania's natural environment, Hand-spun and hand-woven khadi towels are also available. Colors are washed-out Natural, and naturally-bleached White, Light sumi dyed with precious soot from the ashes of burnt Sharinbai plants. Please take a look at "Ryugu" , which is made of comfortable materials that will envelop you in body and soul and help you spend your days beautifully.
We look forward to your visit.
Top: Hand-woven shawl by Eri silk
Bottom: Organic linen nightwear dyed with precious soot from the ashes of burnt Sharinbai plants