2021-02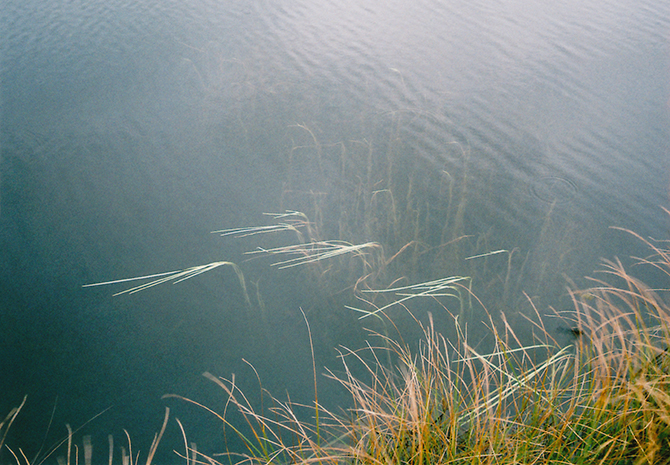 NONO stands as a word to worship the day/sun, moon, god and buddha.
In Kamiseya, a town with a tradition for fuji-ori, in the Tango region of Kyoto, there is a legend that it was god who taught the people how to weave the fuji cloth.
In Kamiseya, fuji-ori is affectionately called NONO.
Fuji(wisteria), kuzu(arrowroot), kaji(original paper mulberry), kozo(paper mulberry), hemp, ramie, shinanoki(Japanese linden), basho(Japanese banana plant), ohyo(Manchurian elm).
People have spun fibers taken from these plants into fabric.
As the love and wisdom of the universe and earth are embodied in the plants of this earth, we make fabrics out of these plants, and by wearing them, we are able to feel connected to the idea of being one with them.
The workings connect us subconsciously to the universe, and our consciousness as human beings will connect us with all in its entirety.
This is where the NONO will emerge.
Cosmic Wonder with Kogei Punks Sha
*Statement of the exhibition"NONO a native spirit of Kami and Cloth"
Photo: Kogei Punks Sha "Kamisuki-numa  of Kinu-numa" 2020 / Photography: Yukinori Maeda
Kinu-numa in Tochigi prefecture is known for its mythical dragon's palace nestled in the mountains. Local lore of a weaving Princess Otohime is passed on to this day.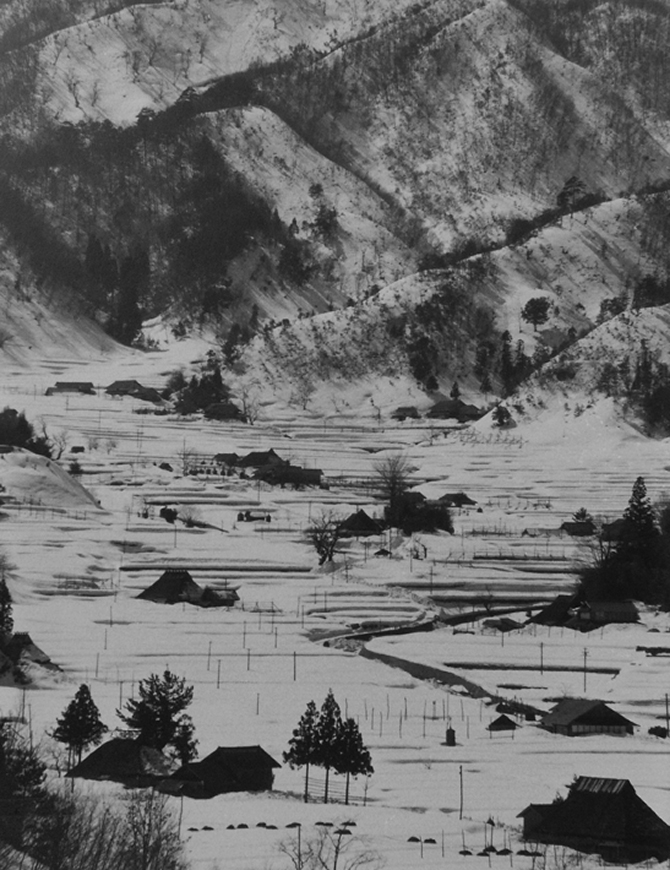 We were pleasure to hold the Special Exhibition COSMIC WONDER with Kogei Punks Sha "NONO a native spirit of Kami and Cloth" at Iwami Art Museum.
This exhibition has been realized with the hope of finding future connections between man and nature. We examine the practices of people who live in harmony with their environment, their views on nature and spirituality, as well as the resurgence of interest in natural fabrics in various parts of Japan. We proudly invite "Cosmic Wonder with Kogei Punks Sha", who continue to explore different materials and handmade washi paper, which has ancient roots in Japanese culture, to present natural fabrics chosen from their unique perspective, spinning devices such as the spinning wheel and loom, and potsherds of Jomon-era earthernware, which retain marks of fabric textures, alongside performances using handmade Japanese washi and new video and photography work. In the past, people spun fibers from plants taken from their immediate surroundings, making fabrics, and then constructing clothing and tools to sustain their lives.These natural fabrics can be made from fuji (wisteria), kuzu (arrowroot), kozo (paper mulberry), hemp, ramie, shinanoki (Japanese linden), basho (Japanese banana plant), and ohyo (Manchurian elm), to name a few. They deeply reflect the culture unique to each area and the practices that have nurtured them. Making natural fabrics by hand starts with producing the fiber, which requires much perseverance. One cannot imagine how much work it would take if it were done today. Such precious fabrics have been highly regarded and cherished in their home regions. In Shimane, where there is a tradition of fuji-ori weaving, the worn boro fabric was battered back to pulp. When it is used to the end, nothing goes to waste.
Today, we have come to a stage where we need to reevaluate the relationship we have between nature and man. In exchange for our convenient lifestyles, we have contaminated the planet and altered our environment perhaps to the point of no return. On the other hand, the way our lives pass along, with the energy provided by this earth, will not change no matter what period we live in. What do they show us now, these fabrics that exist from the times we were nurtured by the nature around us and cherished what we had? In present times, where there is an abundance of information, the future options we can choose from may be reflected in the very presence of these natural fabrics and handmade papers.
−
Exhibition period: March 20 – May 16, 2021
Venue: Iwami Art Museum
Opening Hours: 9:30-18:00 *Last admission 30 minutes before closing.
Closed: Tuesdays *Open on May 4 (Tue.)
−
Related Program
Special Talk "Reading NONO"
We will invite Shinichiro Yoshida, the contemporary artist and director of the Research Center for Early-modern Hemp, who collects and researches natural textiles with a focus on hemp cloth, and Yasushi Inomoto, who has moved to Kamiseya in Miyazu, Kyoto, 
the hometown of fuji cloth, in order to preserve its tradition, to hear about their work and research.  
Date: Saturday, April 24, 2021 14:00-16:00
Venue: Lecture Room 
Capacity: 25(by order of application)
Fee: Free Admission
Speakers: Shinichiro Yoshida (Director of the Research Center for Early-modern Hemp), Yasushi Inomoto (Advisor to the Tango Fuji-ori Preservation Society) 
Moderators: Kogei Punks Sha (Yukinori Maeda, Sumiko Ishii)
Photo:
(top) "Winter landscape of Oidani" 1971 / Photography: Shozo Sumita
Oidani Valley in Kaneshiro, a mountainous area in Hamada City, Shimane Prefecture, where paper was made in winter and paper cloth was made.
(bottom) "The bedspread of Kamikobu" Fuji, private collection, early Showa period / Photography: Ai Nakagawa.
In Kamikobu, deep in the mountains of Kashima-cho in Matsue, Shimane, the local custom of fuji-ori (weaving wisteria vines) has been passed on for generations.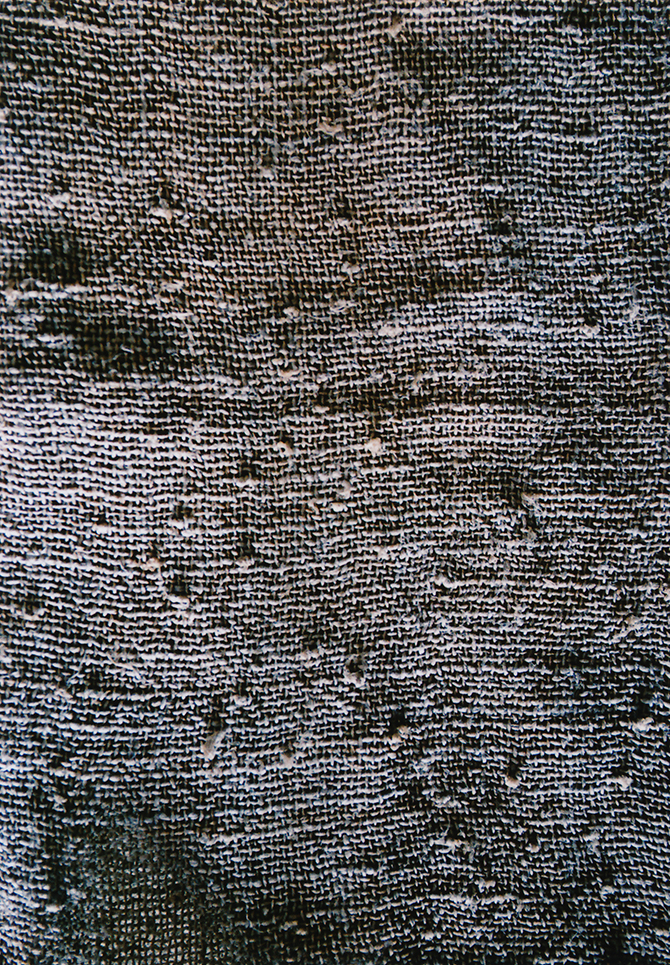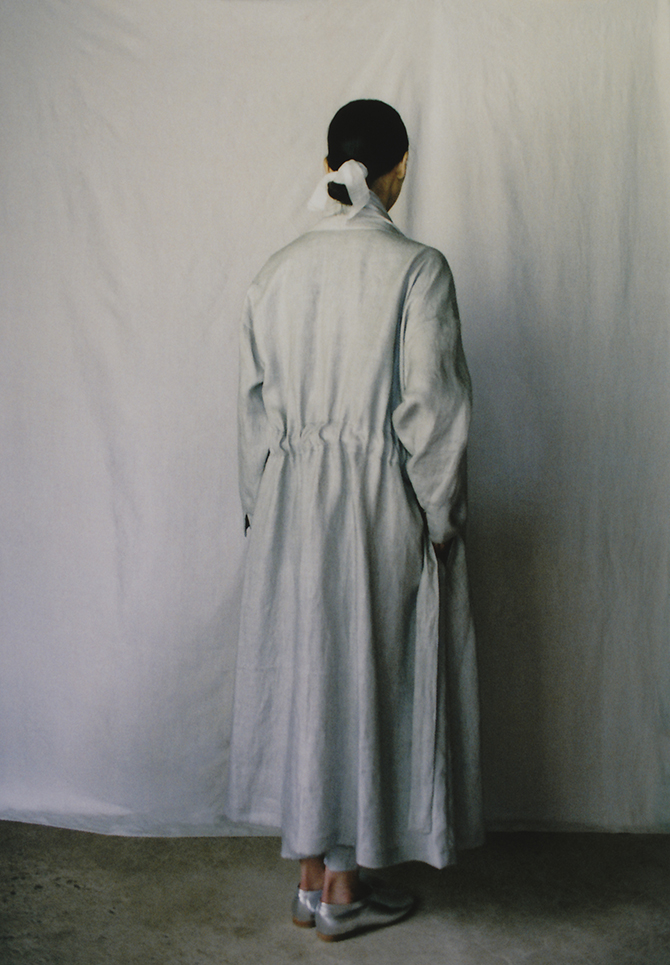 Sumi dyed clothes of a beautiful silence,
made from linen.
Sumi from dark tone to light tone.
Clothes that extend into space.
Spiritual vessels for bright days.