COSMIC WONDER with Kogei Punks Sha
NONO OMIZUE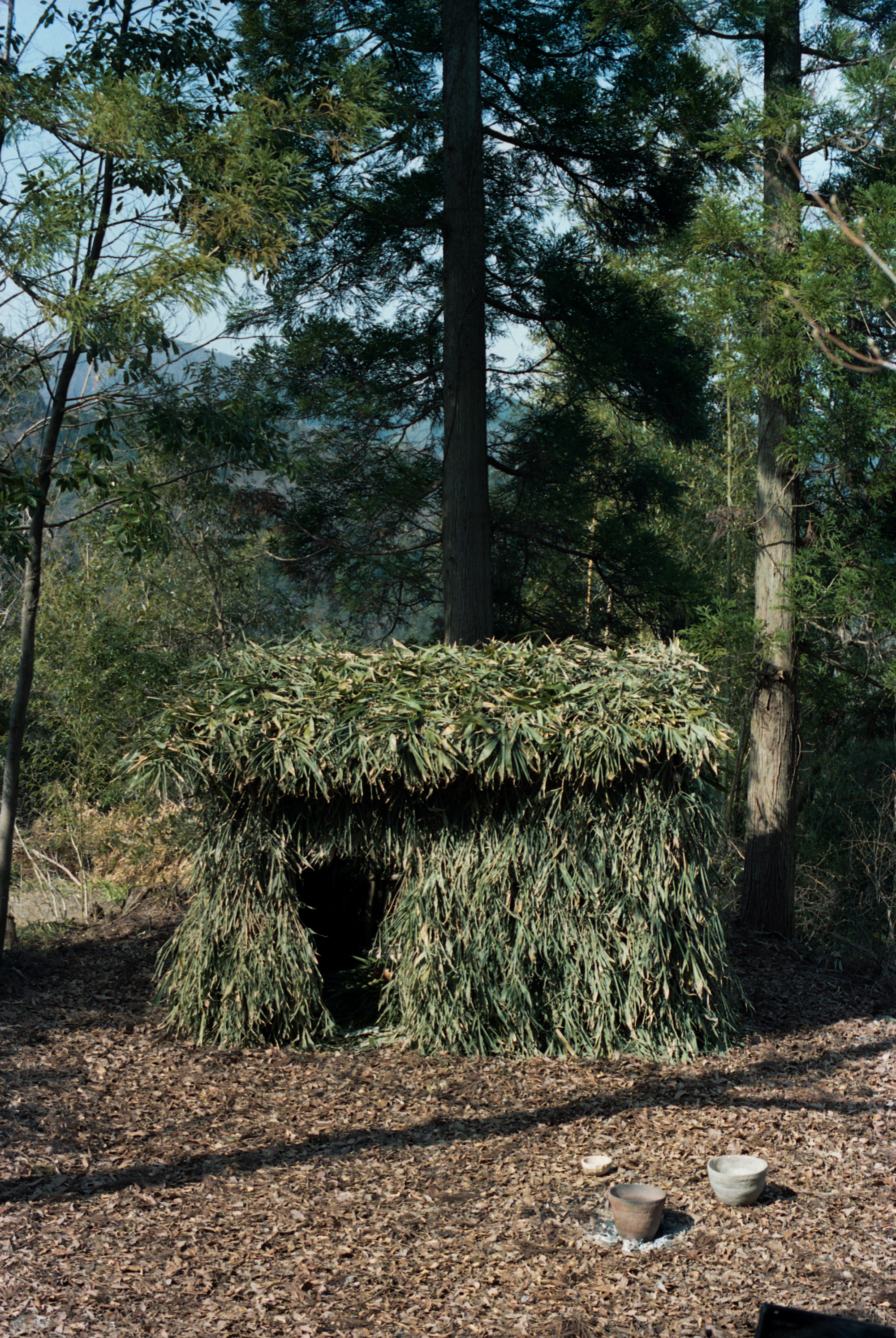 We are pleased to announce the exhibition "NONO OMIZUE" by COSMIC WONDER with Kogei Punks Sha.  The "NONO  a native spirit of Kami and Cloth" exhibition was held at the Shimane Iwami Art Museum in March 2021. In preparation for the exhibit, Kogei Punks Sha spent 7 years traveling around Japan researching native fabrics, handmade papers, and sites where ancient spirits dwell. The exhibition was shaped by their unique interpretations of spirituality. The "NONO OMIZUE" was held to capture what emerged from these experiences.
For this exhibition, we will display Kamikoromo (paper garments), Kamimino (paper raincoats), and tools made by COSMIC WONDER with Kogei Punks Sha for "NONO OMIZUE," alongside a selection of native fabrics and bast fibers. In addition, a video recorded by Nobuhiro Shimura will also be shown. The exhibition catalogue, published this year by Akaakasha (offset printed with additional stencil printing. The cover is letterpress printed on washi (paper) by Isao Nakamura of the Haigyu Area, Tokushima Prefecture.  Also included is a special insert of washi made of fibers from beaten taima-fu (hemp cloth) by Takaharu Maeda of Karatsu City, Saga Prefecture) will also be presented. Also available are Nakamura Isao's special envelope for monetary gifts and letterheads, as well as wisteria cloth by Hiroko Sakane of wisteria weaving, Tango, Kyoto. We look forward to welcoming you all.
COSMIC WONDER with Kogei Punks Sha "NONO a native spirit of Kami and Cloth"
−
Exhibition period:
November 18 – December 3, 2023
*Closed: November 22 and 29 
Venue:
5-18-10 Minami-aoyama, Minato-ku, Tokyo
T. +81 (0)3 5774 6866
Open noon – 6pm
Photograph: Yurie Nagashima
Film stills: Nobuhiro Shimura