COSMIC WONDER
Sumi and Yambaru-ai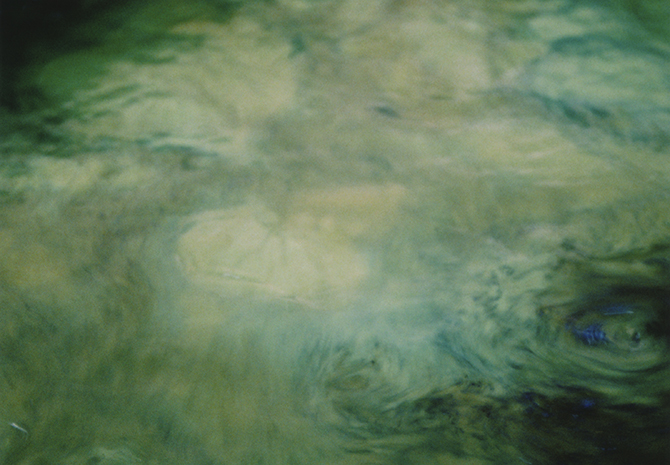 The mysterious earthen colors are created with the soot of burned pine trees mixed with water.
The colors produced by kala-ai* indigo-dyeing reflect the indigo of the Ryukyu mountains, where the sea converges with the twilight sky.
In days of old, every household in Ryukyu would dye their everyday clothes and fabrics with kala-ai and to-ai* dyes right on on the earthen floor.
They would first dye the cloth with sumi or safflower and then layer it with indigo.
We will present a garment made of sumi and Yambaru-ai*, which resonates with a shining spiritual presence. COSMIC WONDER "Days of light" garments made of hemp, silk, and organically-grown cotton are dyed many times over with pine smoke and Yanbaru indigo (Ryukyu indigo). They are made by Mr. Keiichi Yoshikawa, who has been dyeing indigo for more than forty years in Kameoka, Kyoto, alongside the crystal clear Hozu River. Please touch the garment saturated with beautiful sumi and Yambaru indigo, a color that has mesmerized people since ancient times.
*Types of Ryukyu Indigo
−
Center for COSMIC WONDER
Exhibition period:
April  3 − April  11, 2021
Open 12pm – 6pm
Temporary Closed: April 2
5-18-10 Minami-aoyama, Minato-ku, Tokyo
T. +81 (0)3 5774 6866
STARDUST
Exhibition period:
April 17 − April 25, 2021
Open 11am − 6pm
41 Shimodakedono-cho, Shichiku Kita-ku, Kyoto
T. +81 (0075 286 7296