Farmoon
COSMIC WONDER Khadi work Haori
"An Empty Vessel" Film Screening Party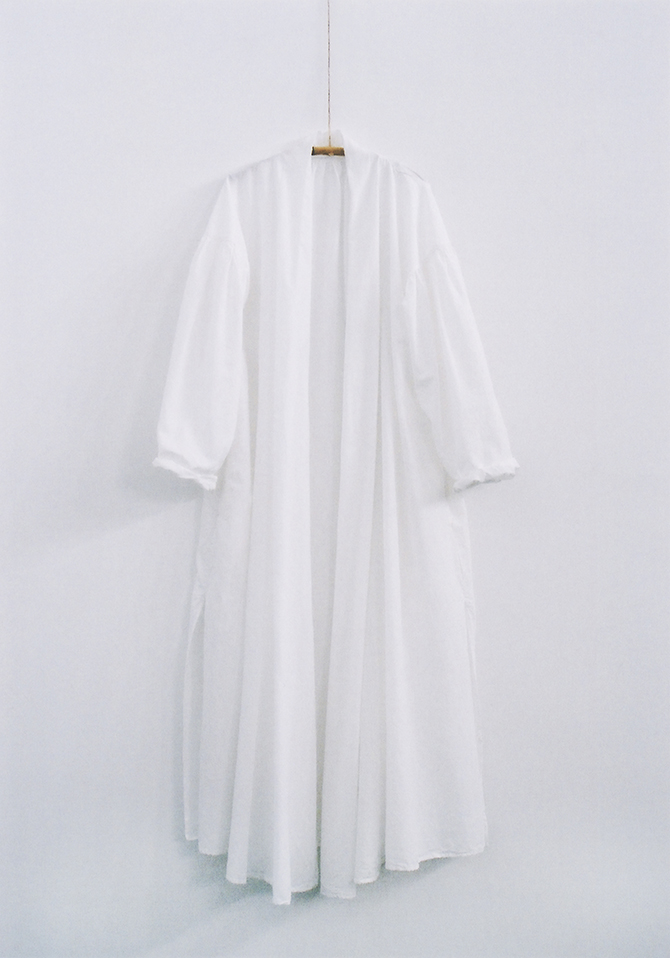 Khadi cotton "Farmoon" work haori
We are pleased to present work haori for "Farmoon" founder and owner-Chef Masayo Funakoshi, from the early summer collection of COSMIC WONDER"Celestial Aura".
We will hold a film screening "An Empty Vessel" which explores the memories of the land on the stage of Nara, with the present of work haori made of Indian hand-woven cotton Khadi and serves meals inspired "Celestial Aura" by Masayo Funakoshi.
This event will be held as a related event of the Pop up store.
−
Date:
Saturday, June 1, 2019
7pm − 9pm
Place:
Farmoon
9 Higashi-kubota cho, Kitashirakawa, Sakyou-ku, Kyoto
Number of seats:
30 / Reached the fixed number
6,000JPY
Please feel free to contact "STARDUST".
*We stopped accepting applications for this event.
Curated by:
COSMIC WONDER
STARDUST
Farmoon
POP UP STORE:
COSMIC WONDER at STARDUST
June 1 – 9, 2019
Opening Talk:
Saturday, June 1, 2019
Cosmic Wonder Yukinori Maeda and STARDUST Kana Shimizu / Guest: Farmoon Masayo Funakoshi.
−
An Empty Vessel (Japanese title: Kara no Utsuwa)
Year 2016. Chef Masayo Funakoshi goes to Nara, Japan. She is now in front of the camera sharing stories taking place from Japan's ancient land.  With an anthropological and artistic approach to discovering Nara, follow her as she explores the roots and culture of the land's faith and food.  Watch her as she creates links as she collects and explores "materials" from her quest,  going beyond the boundaries of presenting just a meal. A collaborative feature-length documentary featuring Hiroo Ninomiya as Director, Cinematography from Masato Indo and original music score from Takeo Toyama. Pre-released in Paris in 2018, this will be the second screening in Japan following a successful showing at Wanderers Studio. (Japanese/English subtitles/ Running time: 79 minutes / Production: FOOD CARAVAN)
Masayo Funakoshi
Farmoon Owner-Chef 

Upon majoring in Sculpture at Pratt Institute, feeling inspired with the expression of cooking, Masayo attends culinary school in New York City. Funakoshi continues to learn how to cook at one of New York City's most esteemed kitchens, Blue Hill, and travels on to Europe and regions of Asia to explore food culture and cooking. Her travels take her across the Pacific Ocean as chef for an Australian cruise ship, as well as chef for a long-established hotel in Bali. Masayo returns to Japan as director and head chef to open kiln, a restaurant located in central Kyoto. In May 2018, Masayo opened her own atelier, tea salon, private restaurant, Farmoon.


She is also active in global and local projects relating to topics such as food anthropology, art and design.
MASAYO FUNAKOSHI / Instagram
Farmoon / Instagram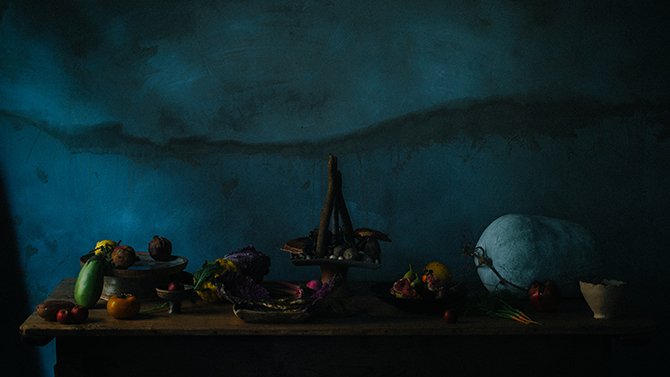 An Empty Vessel, 2016, ©︎narafoodcaravan