Elein Fleiss 
"Disappearing"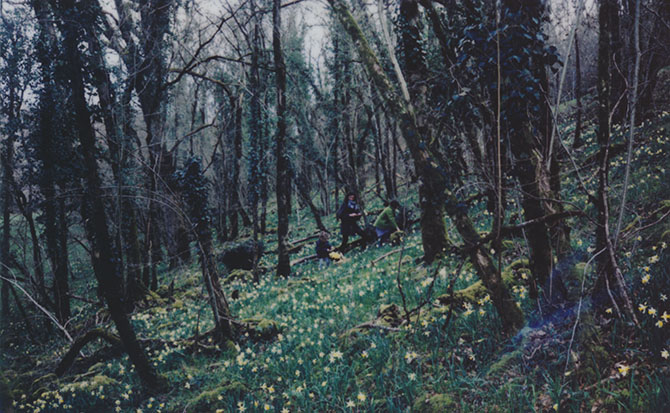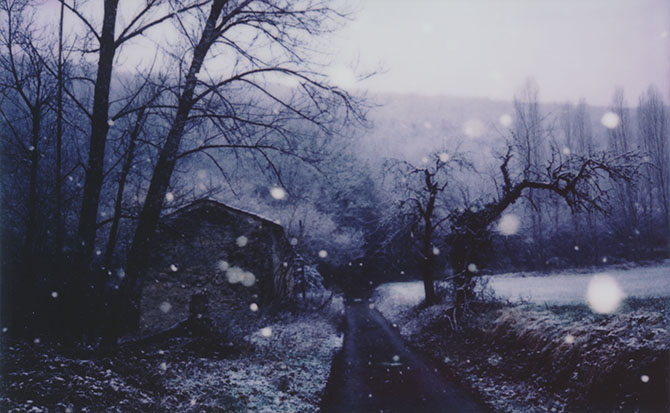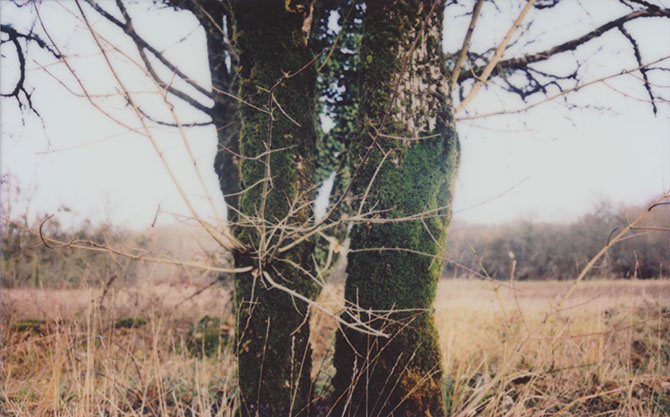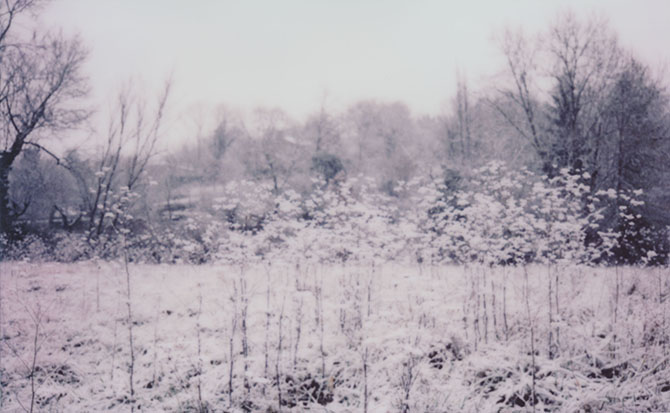 It refers to the loss of an old friend very recently, someone that was very important for me, for my relationship to life in general and to poetry and literature. He used to publish magazines that were different from everything else, his fields were more life & politics. He had a big influence on many people in France. He died at 77 years old. His name was Michel Butel.
The title also refers to the world itself, that is disappearing. I am writing these lines in the Black Forest (in Germany), surrounded by green mountains, an astonishing landscape, but 30 km from here there is Fessenheim, a giant power plant, very old, that should have been closed long ago, according to many people this zone can become like Tchernobyl anytime now. 
I also live 80 km from a power plant. Last year it had some leaks. Even though I try to live in harmony with the world I always think of the past and our future that I can only see very dark.
In a way I disappeared myself from a certain world, from my previous life and from Paris.
Elein Fleiss
−
We are pleased to present "Disappearing", by Elein Fleiss, a selection of her photographs alongside images and text from her archives.
A free-moving memory is constructed from a web of journals, accounts, and encounters. She recalls the words of her old friend Michel Butel:
"I considered the press/journalism, and I still do – I conceive that it is strange, and with years passing by even more strange, considering what the press became – at the same level of an artwork. I thought and still think that a magazine can be as beautiful as an artwork and be as important, for those who make it as well as those who read it, as art pieces or films…" *
Elein co-founded the magazine Purple, which she edited from the 1990s through the early 2000s, followed by The Purple Journal from 2003 to 2007. Currently living in a country town in the southwest of France, she continues her engagement with writing and photography.
For this exhibition, we are also pleased to announce "Autre Temps", a collaboration between Elein Fleiss and COSMIC WONDER.
In recent years, Elein has turned her attention to collecting old clothes so an idea was born to have COSMIC WONDER's Yukinori Maeda and Miyakono Yasuda reconfigure some of the pieces she found.
Sumi is made from the soot from burnt pine 
The life of the tree passes into the ink
In Korea, the monk's robe is dyed with Sumi
An attempt to bind the tree and the clothes with ink
Yukinori Maeda
*A conference at Salon de la Revue (periodical fair), 2007 
−
Elein Fleiss
Elein Fleiss was born in April 1968 in Boulogne-Billancourt. She now lives in Saint-Antonin-Noble-Val after leaving Paris ten years ago. 
Since 1989 she has been organizing exhibitions, publishing magazines, directing some super-8 films, taking lots of photographs, writing texts…
Her photographs have been published in various magazines, in two books (One Star Press and Poetry of Sex), and have been exhibited in Japan as well as at the French Cultural Institutes of Turino and Milano, and, more recently, at the Happy Baby Gallery (Crissier, Switzerland) and at Etxe Nami (Saint-Jean-de-Luz, France).
−
Exhibition period:
October 16 - October 25, 2018
"Autre Temps" Performance:
Tuesday, October 16 / 4pm − 5pm
*The collection of "Autre Temps" will be on sale from 5pm on October 16.
*These are all limited items. 
Place:
5-18-10 Minami-aoyama, Minato-ku, Tokyo
T. +81 (0)3 5774 6866
Open 11am – 7pm
*Closed: October 15
−
Elein Fleiss "Disappearing"
Proposal: Nakako Hayashi (Editor of here and there)
Production: Elein Fleiss, COSMIC WONDER
Cooperation: Nobuhiro Shimura (Contemporary Artist), Stephen Sprott
Organized by COSMIC WONDER