COSMIC WONDER
"A dream vision of mountain village life"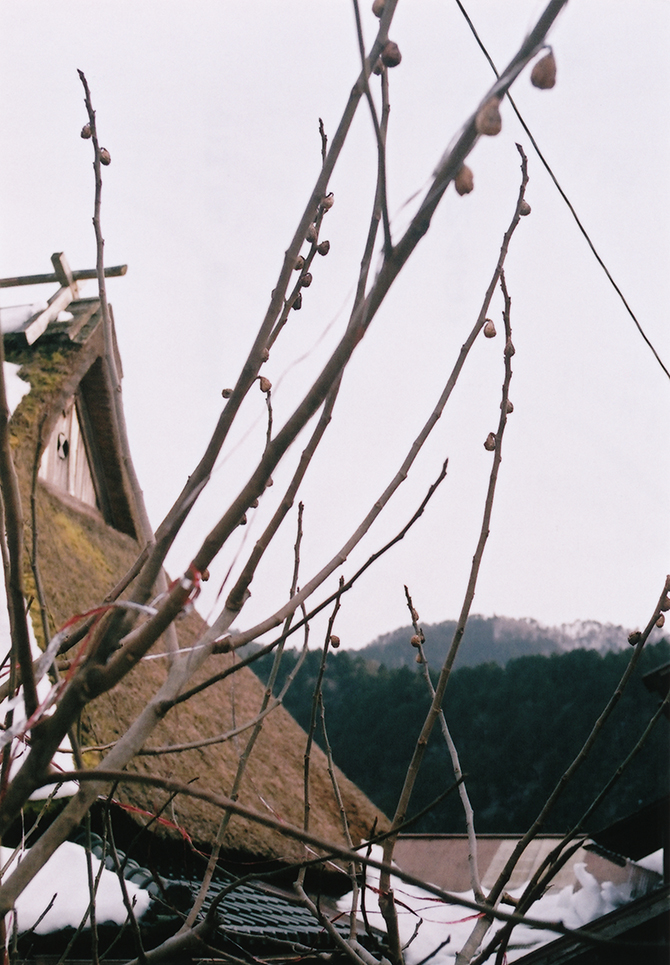 We will take a rest from the village work while the plum blossoms flower
The beauty and strength of the trees and plants as they mature towards harvest
Having finished our preparations, we decide to spend the winter in the house
Wrapped in white koromo – A visionary ancient mountain village life
Silk Kokei koromo, Haori for mountain hiking,
Linen koromo for winter and Sumi-dyed koromo, Feather koromo,
Kahdi hand-spun cotton is grape-dyed workwear
From mountain village life
Koromo emerge from Autumn to Winter
Release Cosmic Wonder
−
We are pleased to present "A dream vision of mountain village life" exhibition.
Tapestry of "A dream vision mountain village pattern" patchworked with old hemp and Sumi-dyed ramie, "A dream vision of mountain village life kamikoromo" which was produced for the cover installation of new issue "here and there vol.13 HYACINTH REVOLUTION" will be exhibited.
From New collection:
Khadi fork dress and pants, Silk cotton round sleeves pullover shirt, twisted scarf dress and Haori jacket, 
Cashmere knit v-necked sphere sweater and v-necked accessary parts.
Season color are green grapes herbal dyed ancient white, red grapes herbal dyed pink, Sumi-dyed gray, vivid pink, precious Ryukyu indigo grown on Okinawa island etc.
Exhibition period:
September 15 − October 14, 2018
Opening reception:
Saturday, September 15 / 4pm − 6pm
Place:
5-18-10 Minami-aoyama, Minato-ku, Tokyo
T. +81 (0)3 5774 6866
Open 11am – 7pm
*Closed: September 10 − 14