Shigeo Tanaka
Hisui Kashihate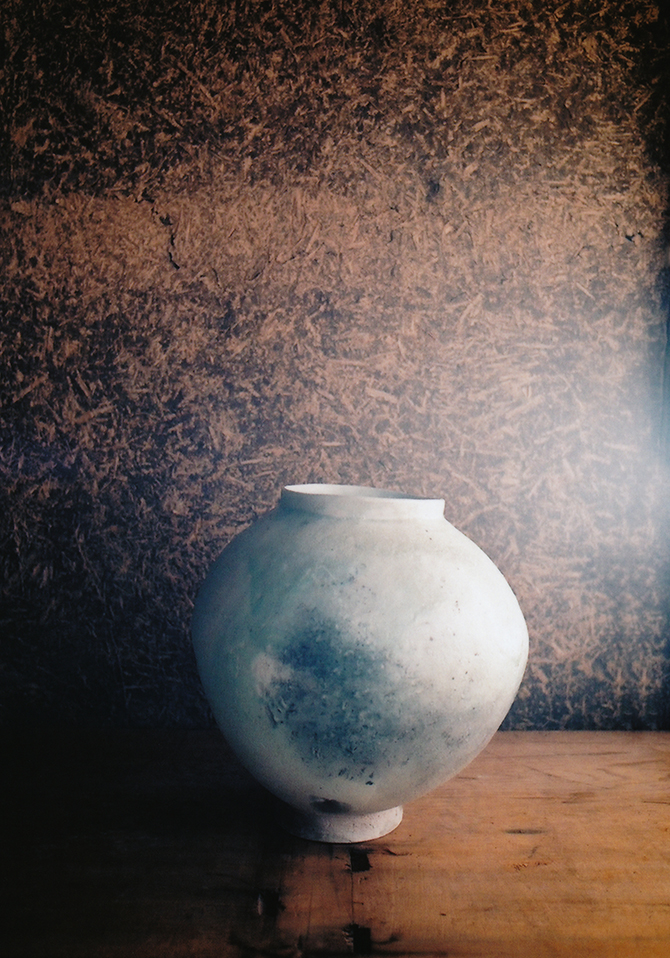 Hakuji Kashihate wrapped in the dew of Hisui.
As a daily ritual that faces our own divinity
Following "The ceramics" of the last year, we are pleased to present Shigeo Tanaka's "Hisui Kashihate" exhibition at Center for COSMIC WONDER.
He live an old house of 280 years old in Asuka village, Nara Prefecture, maiking from a Hole type kiln "Rikei gama" and "Touen-shiki Takigama".
We will present "Kashihate" wishes of Shigeo Tanaka's action on divinity and spirituality.
Exhibition period:
April 28 – May 6 ,2018
*The artist will be attending on April 28 and 29
Place:
5-18-10 Minami-aoyama, Minato-ku, Tokyo
T. +81 (0)3 5774 6866
Open 11am – 7pm
*Closed: April 27
Opening Event
Saryo Biwa"Ryugu Kashihate" of Nao Uekusa opens at Center for COSMIC WONDER only for day.
Date:
Saturday, April 28 / 11:30am, 1:30pm / 3,500 JPY
Number of seats: 4 in each time / Reached the fixed number.