Kaoru Yokoo
A Organic Universe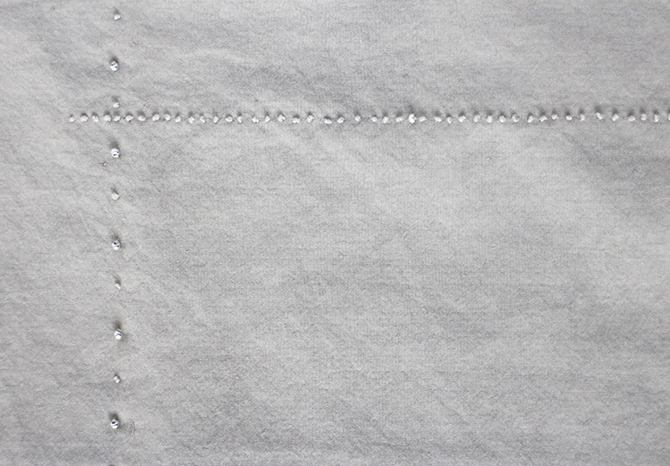 Even if I repair it
There being the clothes which I want to wear happy
Even if I repair it
The person who made clothes letting you wear it is happy again
Quietly, I do the work that is honor to join the meantime together.
From "Rectification more" Kaoru Yokoo
Exhibition period:
December 16 – December 24, 2017
The artist will be attending on December 16.
We sell cookies of "Yokoo" during this exhibition.
Place:
5-18-10 Minami-aoyama, Minato-ku, Tokyo
T. +81 (0)3 5774 6866
Open 11am – 7pm
−
Opening Event
A tea room "Biwa" of food lover Nao Uekusa opens at Center for COSMIC WONDER only for day.
Date:
Saturday, December 16 / 1pm, 2:30pm, 4pm, 5:30pm
Number of seats: 4 in each time / Reached the fixed number.
−
New Project
"Kibou"
Kaoru Yokoo repair your CW's clothes.
The first 5 people will be accepted. Reached the fixed number.
Kaoru Yokoo
1979 Born in Tokyo
2005~ Set up atelier in Kichijoji
Active mainly on rectification by handwork such as embroidery or the crochet.