COSMIC WONDER
Ryugu Koromo Genshi-no-Nuno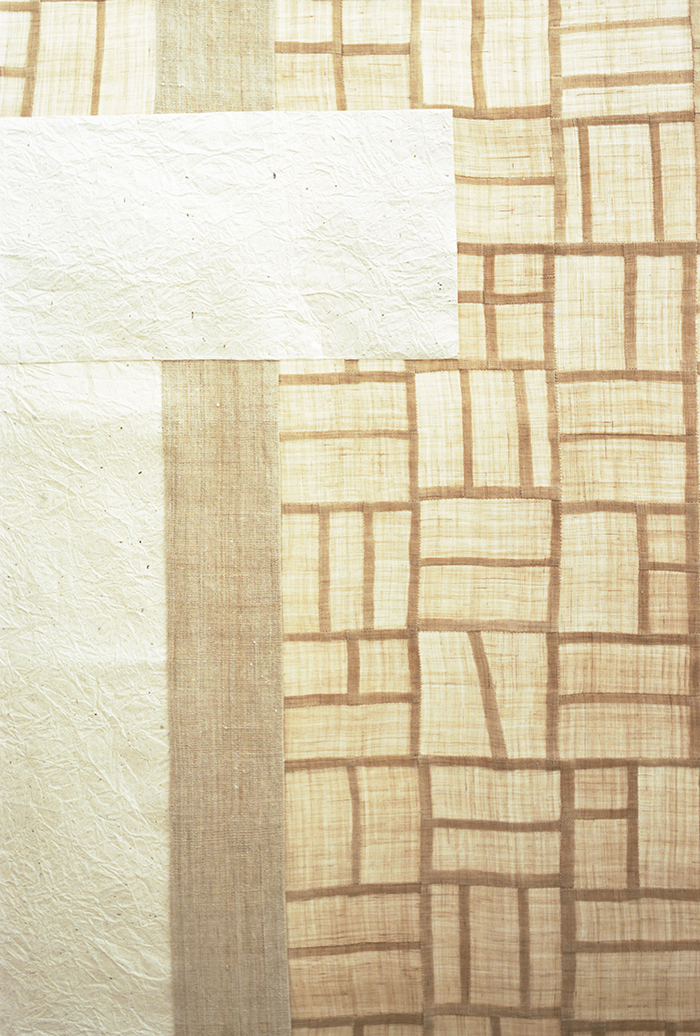 Photography by Takashi Homma
We were pleasure to hold the 20th anniversary performance "Ryugu koromo Genshi-no-Nuno" at Center for COSMIC WONDER on March 19, 2017.An atelier of Miyama was appeared for performance, Genshi-fu (Antique bast-fiber textiles, usually called primitive textiles), Washi (Japanese hand crafted paper), Koromo are composed of Natural material, "Noren" (Japanese curtain) and Craft tools. We held Film Screening "Ryugu Koromo Genshi-no-Nuno" by Takashi Homma.
To mark the release of this new collection "Ryugu koromo from Genshi-no-Nuno".
Collarless trench coat, Wool and linen koromo, Shetland wool and linen koromo, Pojagi apron and shawl, Organic cotton denim Monpe pants
People have made threads and materials out of various trees and grasses.
A wonder from ancient times and new spirit.
Light years.
Exhibition period:
August 11 – September 10, 2017
*Closed: August 14 – 16
Place:
5-18-10 Minami-aoyama, Minato-ku, Tokyo
T. +81 (0)3 5774 6866
Open 11am – 7pm
Opening reception:
Friday, August 11, 2017 / 2pm – 5pm
Yukinori Maeda, contemporary artist and founder of COSMIC WONDER, will be attending at the reception.
Original sweet (Higashi) will be served during the reception. (Making from Kousagisha, Kyoto)
"Ryugu Koromo Genshi-no-Nuno"
Film screening: 5:30pm − 7pm (3min. 32sec)
Filming / Editing: Takashi Homma