EVENT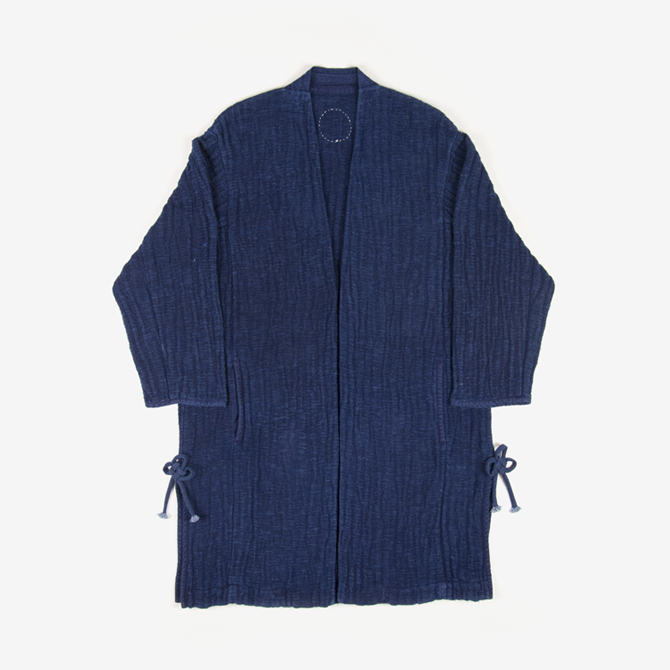 COSMIC WONDER's Ryukyu indigo is a true collaboration of nature and handcraft.
The deep oceanic blue is born only through the care of hands and the passage of time.
Each piece has its own expression.
Period:
Friday, June 24 – Tuesday, July 12, 2016
Place:
5-18-10 Minami-aoyama, Minato-ku, Tokyo
Open 11am – 7pm | Closed on Wednesdays
T. +81 (0)3 5774 6866
Natural indigo is an ancient dye and one of the oldest dyeing methods in the world. Ryukyu indigo is a natural indigo dye from Okinawa island in Japan. It is made from the aqueous precipitate of the leaves of mercury, an acanthaceous herbaceous perennial harvested in summer and winter.The dye liquid is produced through fermentation process. This traditional process has a long history in the northern part of Okinawa. However, many of the farms that made Ryukyu indigo dye have disappeared. Seisho Inoha, a native of Okinawa, is now the sole authorized preserver of this technique in the country.
The deep oceanic blue is brought out by the application of twenty to thirty layers of due by a skilled dyer. We hope that you'll enjoy the color that lives and grows with you.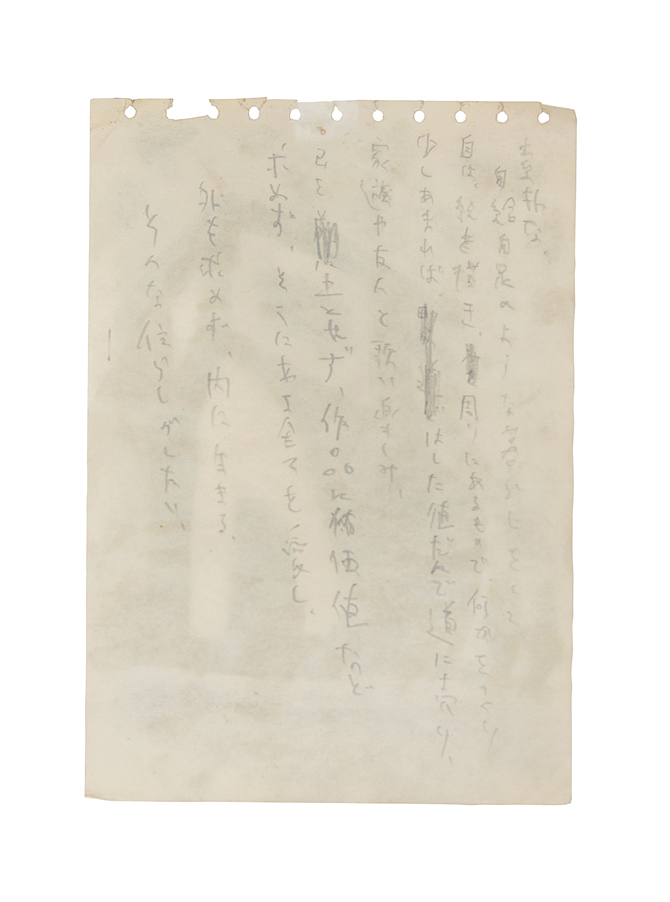 "I live a plain and simple life living a self-reliant lifestyle.

With contemplation and creation in nature,

I make arts by living in that environment.

Treasuring the moments with people I love,

I find all existence with delight. That is what I seek for my life."

Exhibition period:

Saturday, June 11 − Sunday, June 19, 2016
The artist will be attending on June 11 and 12.

Place:

5-18-10 Minami-aoyama, Minato-ku, Tokyo
Open 11am – 7pm | Closed on Wednesdays

T. +81 (0)3 5774 6866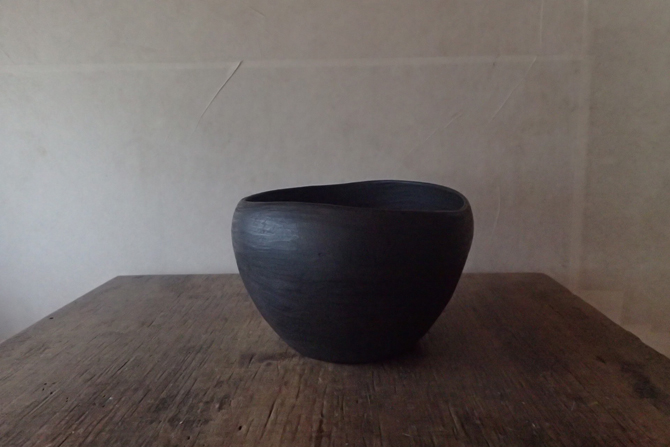 Tomoya Arai
Born in Osaka in 1983. He left for Tokyo pursuing an artist career at the age of 19 and started working with wood.
Today he is based in Shimanto, Kochi, where he energetically produces works.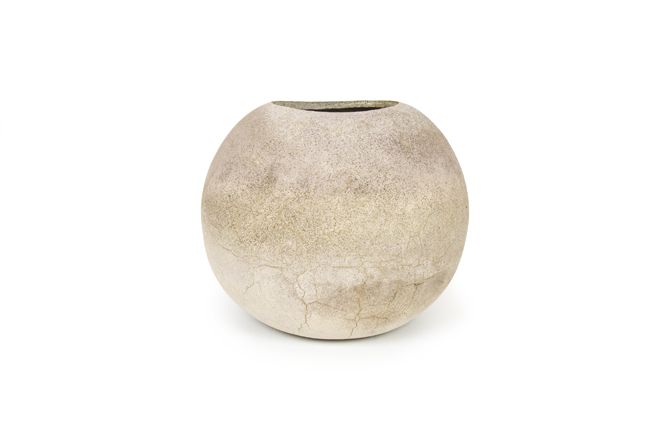 Trees grow on earth.
Water flows in a river.
I bring the elements into a shape.
Trees become fire to burn earth.
Earth melt into white light.
After firing,  yakimono remains.
-
Takayuki Watanabe lives in a village by the sea in Minami-izu.
The place is surrounded by a woods and the secluded space resonates the sounds of earth.
Exhibition period:
Saturday, May 21 – Sunday, May 29, 2016
The artist will be attending on May 21 and 22.
Place:
5-18-10 Minami-aoyama, Minato-ku, Tokyo
Open 11am – 7pm | Closed on Wednesdays
T. +81 (0)3 5774 6866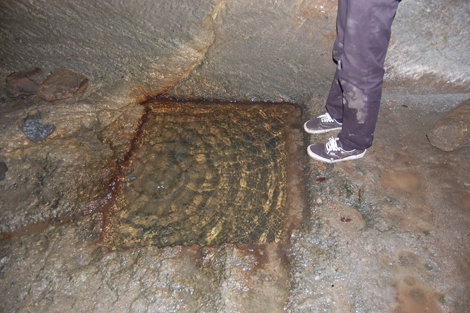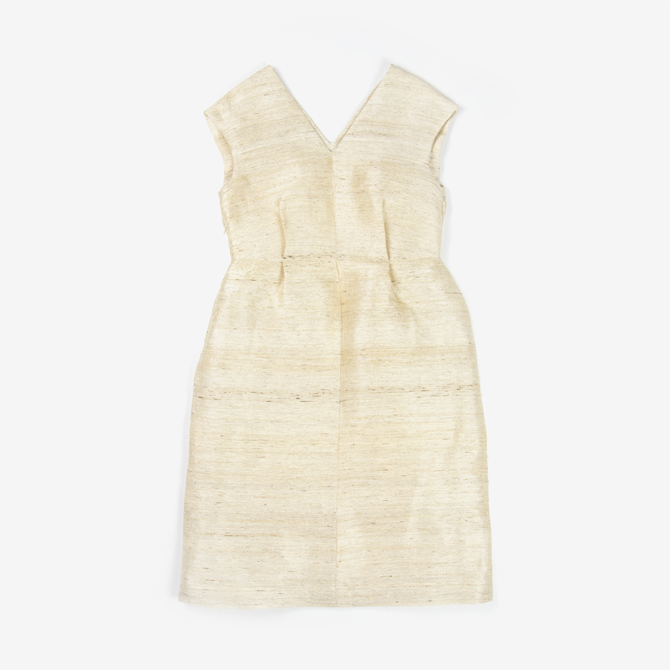 COSMIC WONDER "Hakkaku-shinka Kantoi" collection event will go on a tour to the following region.
 
[ Schedule ]
STARDUST, Kyoto 3/25 – 28
ISETAN SHINJUKU MEN'S 2F, Shinjuku 4/6 − 12
EIGHTY-EIGHT, Ayakawa 4/15 − 24
KAGURE, Marunouchi 4/29 − 5/8
ANTENNE DEUX, Takasaki 5/3 − 4
POST IN TIME, Maebashi 5/5 − 6
PENNY RAIN, Kiryu 5/7 − 8
OROBORO STORE, New York 5/13 − 29
OUTBOUND, Kichijoji 5/13 − 16
OU, Nagoya 5/19 − 23
DOORS, Minamisemba 5/20 − 29
DOORS, Toyosu 5/20 − 29
MM BOOKS MINO, Mino 5/28 − 6/5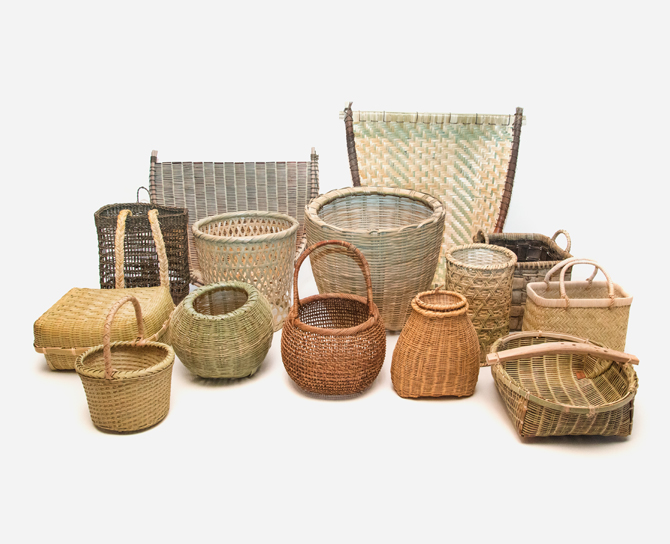 Japanese handicrafts made with natural raw materials are an embodiment of appreciation, awe and respect for nature.

They reflect the traditional Japanese satoyama lifestyle that people and nature coexist sustainably. (In a satoyama, people typically forms a community (=sato) with farmlands, on the border of a forest (=yama). A forest is a resource for their living, being managed sustainably by sato residents.)

In such satoyama living, the art of livingware handcrafting has been passed along from generation to generation, producing practical and useful objects. They provide insights into a lifestyle in harmony with nature.
 
For this exhibition, we sourced handcrafted baskets by visiting local craftspeople in various places from Tohoku region to Kyushu Island. Each of their work is unique and representative of the regions where they are crafted. Their rustic beauty attracts us.
 
To commemorate the opening of the exhibition, Mr Shinichi Nakagawahara (the winner of the New Works Competition organised by The Japan Folk Crafts Museum in 2015) will give a demonstration of traditional Akebi vine basketwork on 19th and 20th March.

Exhibition period:

Saturday, March 19 − Sunday, April 3, 2016

Place:

5-18-10 Minami-aoyama, Minato-ku, Tokyo
Open 11am – 7pm | Closed on Wednesdays

T. +81 (0)3 5774 6866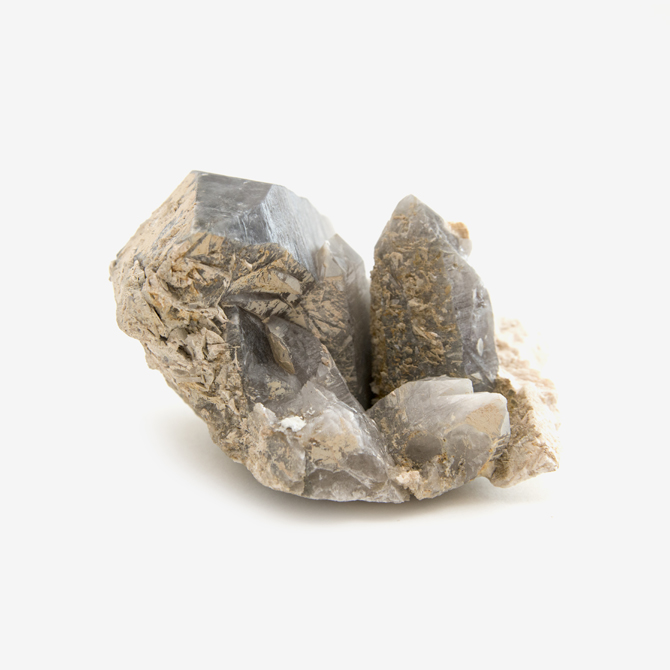 Natural stone accessories, raw stones from various regions of Japan, such as crystal from Iwate Prefecture, Yanamashi Prefecture, Nagano Prefecture, garnet from Nara Prefecuture, and topaz from Shiga Prefecture. With enjoyment of greater awareness of the rhythms of life, we hope to bring the experience of everyday life closer to the interaction among natural world.

Exhibition period: Saturday, October 10 − Sunday, November 1, 2015
*Closed every Wednesday
 
Place: Center for COSMIC WONDER
Hours: 11am − 19pm
Admission free

*This event is programmed as part of a satellite program of the exhibition "Otto Künzli" which is held at  Tokyo Metropolitan Teien Art Museum from October 10, 2015.
5-18-10 Minami-aoyama, Minato-ku, Tokyo
Open 11am – 7pm | Closed on Wednesdays