EVENT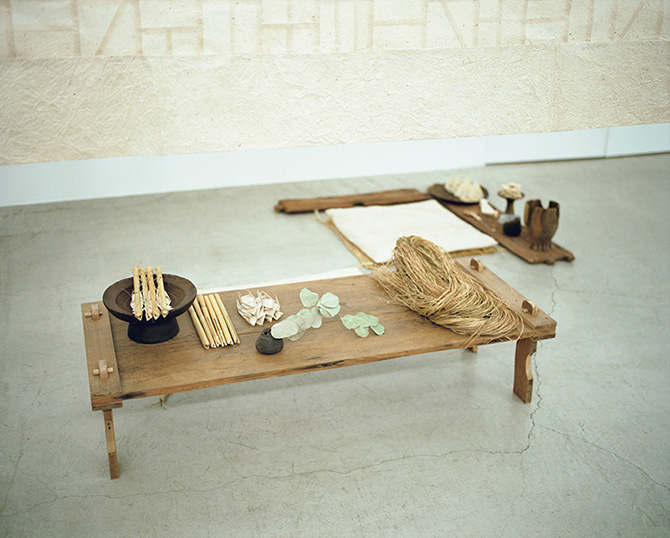 Photography by Takashi Homma
COSMIC WONDER "Ryugu Koromo from Genshi-no-Nuno" collection event will go on a tour to the following region.
Schedule:
STARDUST, Kyoto 10/14 − 22 *10/14: Public talk & concert
KAGURE, Marunouchi 10/27 − 11/5
PENNY RAIN, Kiryu 10/27 − 11/5
ANTENNE DEUX, Takasaki 10/27 − 11/5
OU, Nagoya 11/15 − 20
EIGHTY 88 EIGHT, Ayagawa 11/23 − 27
ARCHIPELAGO, Sasayama 12/2 − 11
MM BOOKS MINO, Mino 12/9 − 17 *12/9: Public talk
ROYALSKOOL, Hakodate 12/16 − 24
CITE', Hiroshima 12/22 − 1/8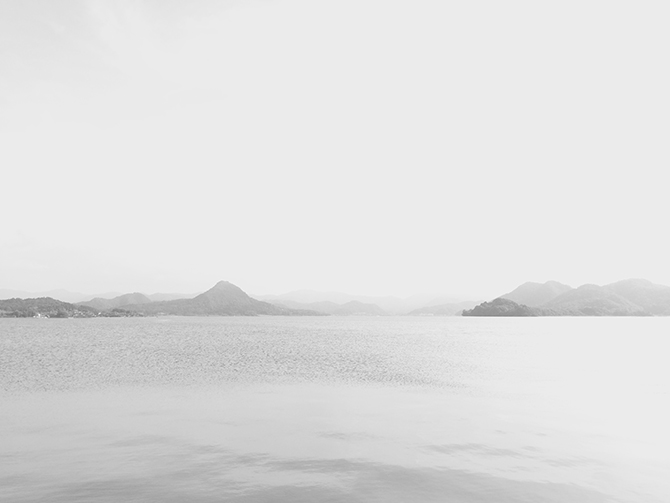 impression traveled across the continent to Japan
the eastern culture flowered and walked a new path in the island
a beautiful sunrise in the land of Tamba
TAMPA a visionary shop by Hakuden, Light and Will, COSMIC WONDER
−
Kogei Punks Sha will display Tamba's trees and grasses on the opening day.
Tamba-fu skirt
Tamba letter paper
Tamba funsei tea bowl
Tamba cray pot
Andong cloth Apron
Trees and grasses pouched bag – Linden, Hemp, Paper
Akebi vine basket
Wild grapevine travel basket
Japanese wingnut document basket
Shinodake and moutain cherry tree basket
Carved Hexagon on the end handle of broad‐leaved tree kitchen knife  
Mountain cherry tree lamp shade
Keyaki cheir
Tamba-fu and Shironameshi wallet
Jadoshi and Tamba-fu kamiko
Tamba-fu and Hemp hand bag
Jadoshi tsuno-bukuro
Lamie tabi
Linen koromo for winter
Exhibition period:
October 21 – October 29, 2017
*Closed: October 20
Place:
5-18-10 Minami-aoyama, Minato-ku, Tokyo
T. +81 (0)3 5774 6866
Open 11am – 7pm
Opening reception:
Saturday, October 21, 2017 / 2pm – 5pm
We are pleased to announce that it will hold the exhibition "Kami" by COSMIC WONDER with Kogei Punks Sha at SHISEIDO GALLERY from Tuesday, August 29 to Sunday, October 22, 2017.
The theme of this current exhibition is "paper" (kami), a material very close to many people's daily lives. Specifically, it explores the possibilities of hand-crafted Japanese paper (washi) made using only natural materials. To bring forth the deep appeal of such paper, Kogei Punks Sha has focused on "water," a substance not only basic to life but also indispensable in making washi. They propose the concept of "omizue" (water ceremony), a ritual act inspired by the Japanese tea ceremony and involving the sprinkling of boiled water as an offering of gratitude for the blessings of nature. "Kami" is also a homonym with a Japanese word for "god" or "the divine," and so the exhibition title carries this meaning as well.
This exhibition features items and craft works prepared for and inspired by the omizue ritual. These include the kamikoromo (paper garments) made by Cosmic Wonder to be worn by the ritual's host and assistants, earthenware by Naoto Ishii, wooden implements by Masaru Kawai, and washi by Seigi Nishida and Makoto Sasaki. All these were made in the image of the Jomon era, one of the earliest sources of Japanese culture.
This exhibition reconstructs the exhibition "Omizue — Iwamino-Kamito-Mizu" originally shown last year at the Iwami Art Museum in Shimane prefecture, with the addition of new works created by Karatsu papermaker Takeharu Maeda. Taking cues from the very earliest papermaking techniques, Maeda used hemp fibers as the basic raw material, combined with fibers of hamagō (a fragrant beach plant also used as a medicine) to explore new possibilities in paper. Made from such natural materials and produced using ancient handcrafting techniques, such works take on an ancient feel that refines our five senses and calls to mind the peculiarly Japanese sensibility and deep wisdom of "looking at that which can't be seen."
Exhibition period:
August 29  – October 22, 2017
Place:
SHISEIDO GALLERY (Admission is Free)
Ginza Shiseido Building B1F, 8-8-3 Ginza, Chuo-ku, Tokyo 104-0061
Hours: 11:00 – 19:00 (11:00 – 18:00 Sundays and holidays)
Closed: Mondays
Organized by Shiseido Co., Ltd.
Opening reception: Concert of Akio Suzuki (Sound artist) on 29 August
During an exhibition: Talk show with Yukinori Maeda and Sumiko Ishii from Kogei Punks Sha
See the SHISEIDO GALLERY website at for details.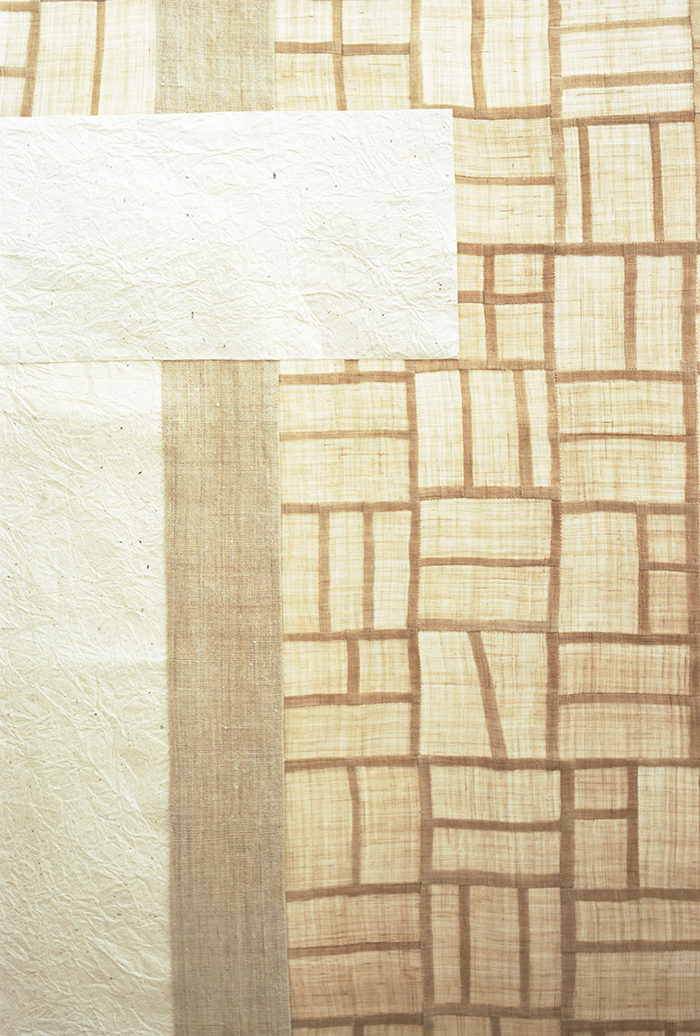 Photography by Takashi Homma
We were pleasure to hold the 20th anniversary performance "Ryugu koromo Genshi-no-Nuno" at Center for COSMIC WONDER on March 19, 2017.An atelier of Miyama was appeared for performance, Genshi-fu (Antique bast-fiber textiles, usually called primitive textiles), Washi (Japanese hand crafted paper), Koromo are composed of Natural material, "Noren" (Japanese curtain) and Craft tools. We held Film Screening "Ryugu Koromo Genshi-no-Nuno" by Takashi Homma.
To mark the release of this new collection "Ryugu koromo from Genshi-no-Nuno".
Collarless trench coat, Wool and linen koromo, Shetland wool and linen koromo, Pojagi apron and shawl, Organic cotton denim Monpe pants
People have made threads and materials out of various trees and grasses.
A wonder from ancient times and new spirit.
Light years.
Exhibition period:
August 11 – September 10, 2017
*Closed: August 14 – 16
Place:
5-18-10 Minami-aoyama, Minato-ku, Tokyo
T. +81 (0)3 5774 6866
Open 11am – 7pm
Opening reception:
Friday, August 11, 2017 / 2pm – 5pm
Yukinori Maeda, contemporary artist and founder of COSMIC WONDER, will be attending at the reception.
Original sweet (Higashi) will be served during the reception. (Making from Kousagisha, Kyoto)
"Ryugu Koromo Genshi-no-Nuno"
Film screening: 5:30pm − 7pm (3min. 32sec)
Filming / Editing: Takashi Homma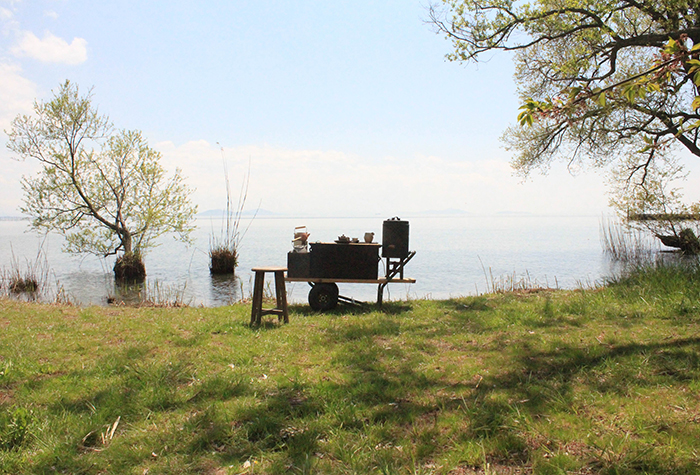 At Center for COSMIC WONDER, we are pleased to present Takashi Ichikawa's "Chaguruma" (tea cart) exhibition.
For his participation in the collective exhibition held at the Wachi-yama Nogusa-no-mori in Kyotanba, Kyoto, Ichikawa created "Chaguruma No.1" a collection of tea ceremony tools to be carried to the fields and the forest. Since then he has created tea carts for various occasions, with "Chaguruma No.5" meeting its completion this year.
Amidst such course of events, he has also introduced works such as "Cha-rry (carry)" that takes a form similar to a trunk, and "Cha-unter (counter)" a counter that can be carried on one's back.
These works are presented in various locations from Kyoto, Sendai, Taipei, Beijing, Yunnan, Wuhan, Xi'an and Inner Mongolia, where unique moments of tea are respectively held.
On the occasion of this exhibition, we will present works centering on Ichikawa's "Chaguruma" including "Cha-rry" and "Cha-unter."  Also throughout the duration of the exhibition, teaware made by Ichikawa will be available for purchase.
We look forward to welcoming visitors with the Chaguruma that resonates with the scene of ancient tea fields and the spirit of our present day as a means to reawaken our mind and senses.
Exhibition period:
June 10 – June 18, 2017
*Closed on June 9
*The artist will be attending on June 10
Opening reception:
Saturday, June 10 / 11am, 2pm, 4pm
As a celebration for the opening of the exhibition, Takashi Ichikawa will held "Chaguruma (tea cart)" with served Higashi by Kousagisha, Kyoto.
Place:
5-18-10 Minami-aoyama, Minato-ku, Tokyo
T. +81 (0)3 5774 6866
Open 11am – 7pm
−
Tea Cart and Teaware
 In 2007 I met 李曙韻 (Mr. Lee) and became acquainted with Taiwanese tea. I was fascinated by the fragrant scent of Taiwanese tea, and through the beauty and freeness of Mr. Lee's tea, had come to witness a new world of tea. Thereafter when Mr. Lee had moved the base of his activities to Beijing, I had the opportunity to encounter Chinese tea. The tea from the continent embodied a sense of richness, and was wealthy in variety. Learning about the profoundness of tea through the history of its culture such as its consideration as food, medicine, and connections to Zen and dissemination throughout the world, I found myself becoming more and more enticed by the appeal of tea. The creation of teaware is a difficult task. Nevertheless, the way one relates to tea through making its tools is indeed interesting, and I find it rewarding to think about tools from the practice of brewing tea.
When I encounter palatable tea I feel the urge to visit the place where it was cultivated. In time I had developed the desire to go to Xishuangbanna (Yunnan province) that is recognized as a place that produces enticingly tasteful tea in hopes to also encounter ancient tea trees. Thereafter I was granted the opportunity to visit an ancient tea tree that is over one thousand years old. The ancient tree had born very large tea leaves, standing tall high above one's head. It was clearly different to any tea tree I knew. Observing the way it grew amidst the wilderness of the mountain, I channeled my awareness towards the long extending roots and rays of the sun that streamed upon it. The art of the tea ceremony was born amidst the history of tea, yet by sensing the presence of this ancient tree (the origins of tea), I was able to emotionally engage with "tea" in a different sense of mind. I am also very attracted to and interested in the aspects surrounding tea and its relationship with the moon (seasons), fire (sun), water (body), tree (leaves, roots), gold (day), earth (ceramics).
While developing my hopes of communicating the appeal of tea to many people through its tools, I had come to gain an interest in the "Song Dynasty Tea Ceremony Diagram" and the many images that I saw at the Hangzhou Tea Museum in China, which depicted literates enjoying tea outside. From these images I could discern people "seemingly carrying something curious" that looked different to tea boxes used in tea ceremonies, and through this experience I strongly realized this too, was one of the ways of enjoying one's time with tea.
Takashi Ichikawa
1967  Born in Shiga Prefecture
          Studied sculpture at university
1993  Worked at Furuya Pottery (Shigaraki, Shiga Prefecture)
1997  Apprenticeship under Mr. Nariyoshi Morioka (Wakayama Prefecture)
1999  Built a down-draft firewood kiln and a kerosene kiln
2000  Held a series of solo exhibitions throughout Japan
          Built a firewood climbing kiln and a charcoal kiln
2008  Held solo exhibitions in 人澹如菊茶書院 (Taiwan)
          台北茶家十職(Taiwan), 北京茶家十職 (China)
          He is involved in activities such as "Chakakigoto" and "Chaiyuuki."
Translation by Kei Benger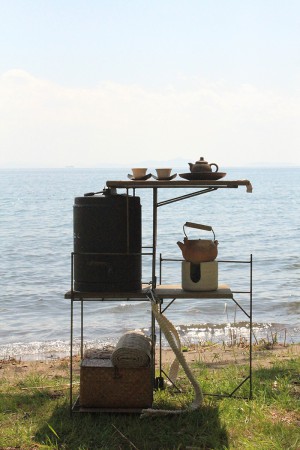 Photography by Takashi Ichikawa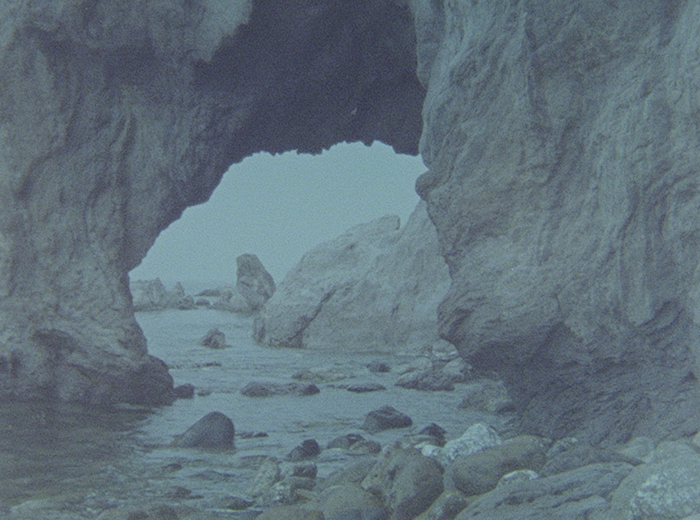 To mark the release of "Omizue Iwamino-Kamito-Mizu" a new publication from Iwami Art Museum , we are pleased to present film Screening of performance "Omizue"and "Preparations for the Omizue".
It is our hope to provide a glimpse into this moment through the images within this beautiful films.
"Preparations for the Omizue":8mm film (17 minutes)
Filming: Yukinori Maeda
Editing: Fumitaka Kato
"Omizue":8mm film (14 minutes)
Filming / Editing: Fumitaka Kato
Date:
May 22  − June 8, 2017
5:30pm − 7pm
Place:
5-18-10 Minami-aoyama, Minato-ku, Tokyo
T. +81 (0)3 5774 6866